Dukovany Nuclear Power Plant with 98″ touch screen display
The Dukovany Nuclear Power Plant is modernising its equipment and bringing innovative changes to its control rooms. As part of these modifications, a project has been prepared that presents the possibility of replacing several composite displays without touch with a single large-format touch screen.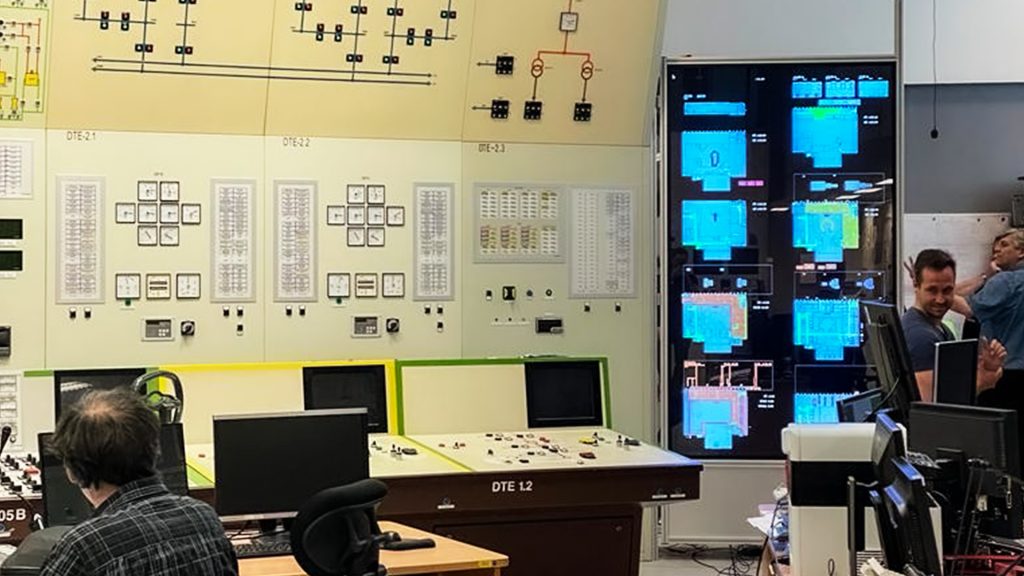 This innovative solution was installed in the Block Guard Trainer (Exercise Commandery) as a demonstration of a large format LCD with touch. For this upgrade, a fixed frame was developed and installed to incorporate a 4K 98″ Philips 98BDL4550D/00 monitor with IR touch bezel. The entire frame is 2800x1400mm and is rigidly bonded from aluminium profiles. Inside the frame there is a toughened safety glass that protects the display. The display itself has a resolution of 2160 x 3840 px, a brightness of 500 cd/m2 and a guaranteed 24/7 operation. With its all-metal body and a weight of 90.6 kg, strength and stability are ensured. An IR touch bezel is mounted on the glass surface to enable touch control on the display.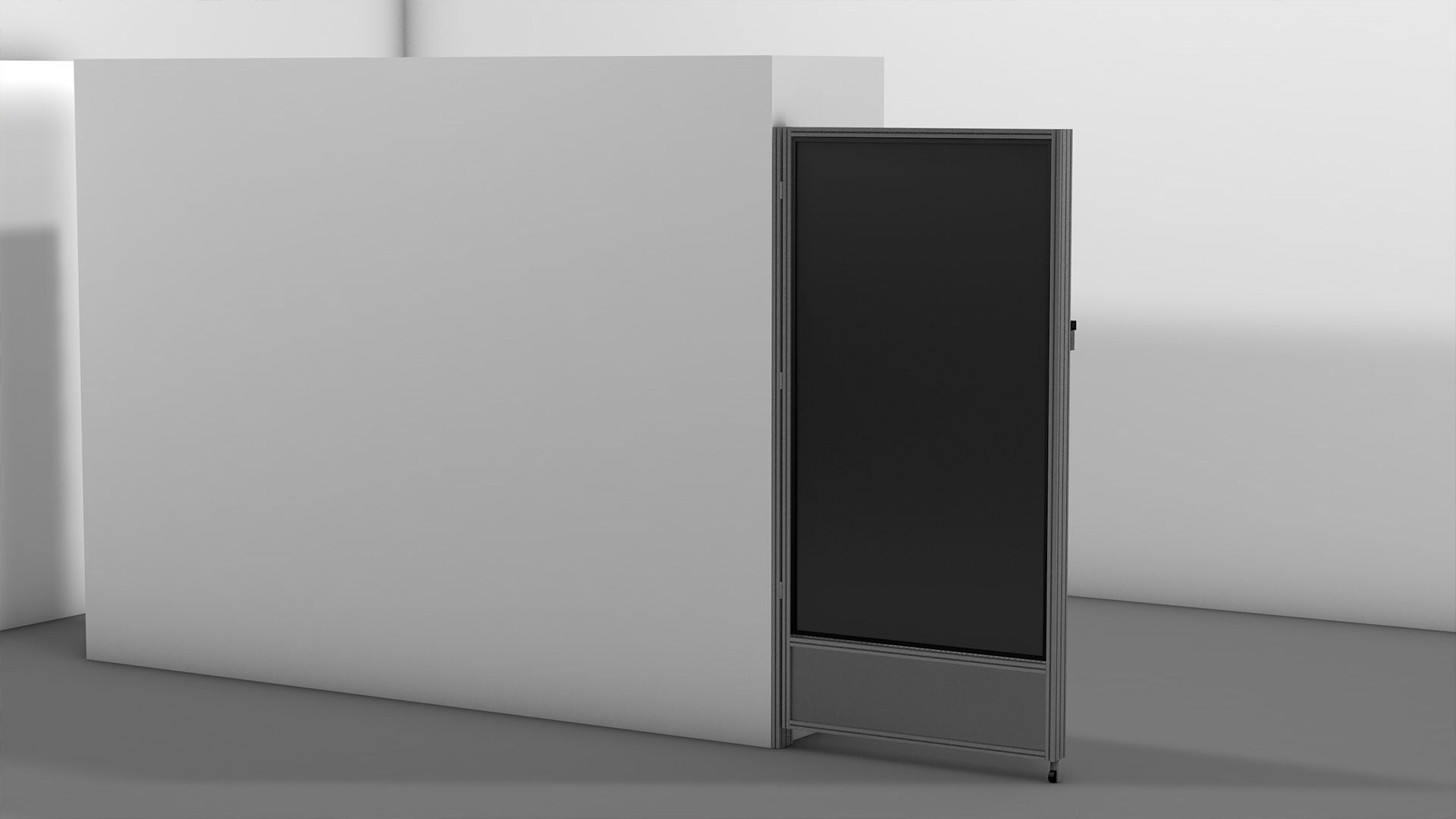 The display is interfaced to the command center where a wealth of important information is displayed for the plant's Training Command Center personnel. The large format of the display ensures that this information is highly visible and easy to read. The entire bezel also rotates over 90°, allowing the optimum angle to be set for comfortable reading and viewing from any location in the command center. In addition, handling the frame and display is very simple, despite its total weight of over 200 kg. For ease of use, the frame can be anchored against movement to ensure its stability in the working position.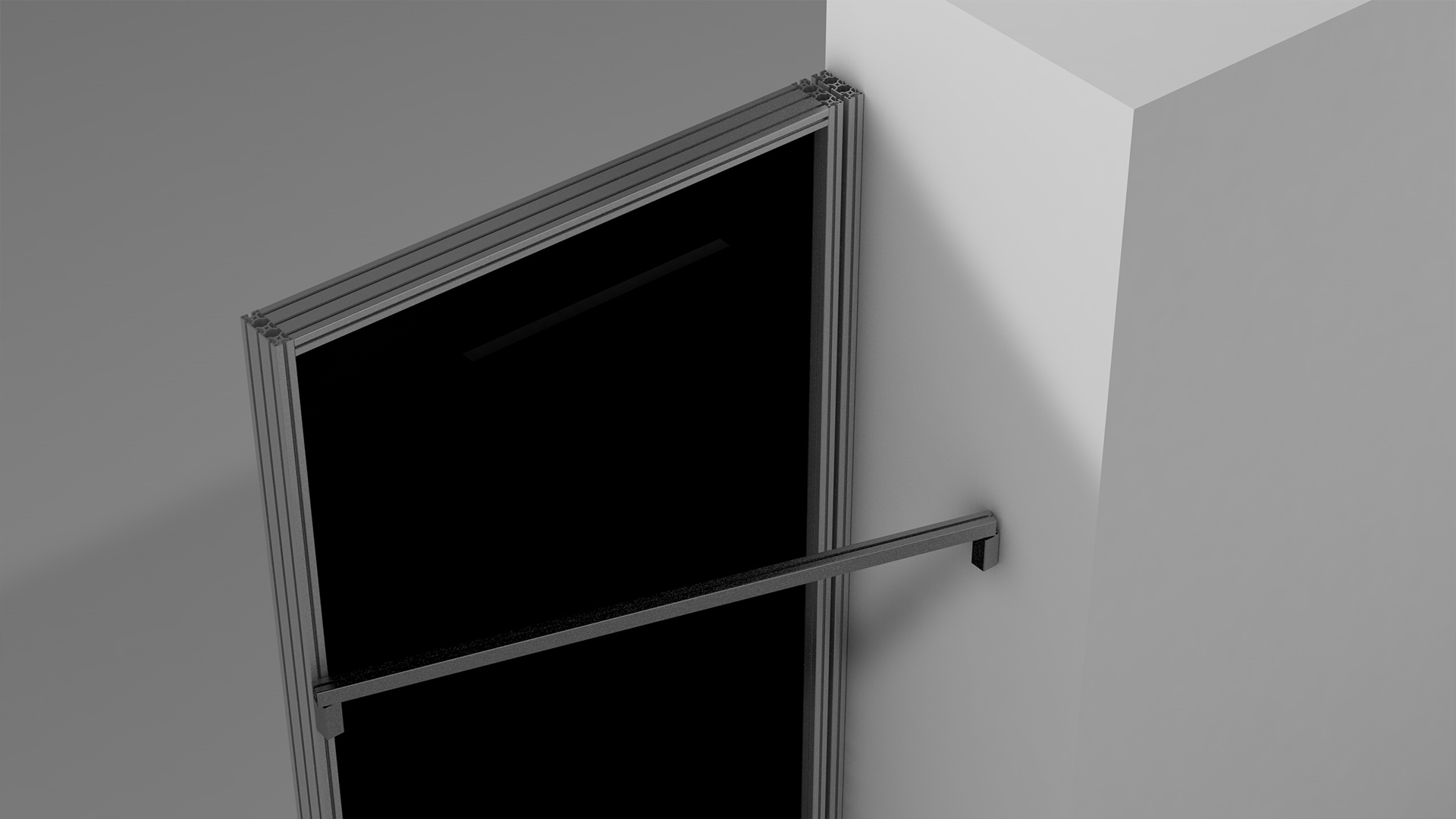 This innovative large area display solution offers many advantages for the staff of the Dukovany Nuclear Power Plant. In addition to improved clarity and readability of information, it also brings space savings. We are pleased to have taken up this challenge and developed an innovative large area display solution. Given its success, it is very likely that this project will soon become standard in all four units of the Dukovany Nuclear Power Plant.