Switchable Smart Film
The self-adhesive Switchable Smart Film is designed for additional gluing to existing glass partition walls or other transparent materials. It is therefore a very effective variant of modern type of sun-blinds. The foil is equipped with a self-adhesive sticky layer, which simplifies attaching onto new or existing glasses.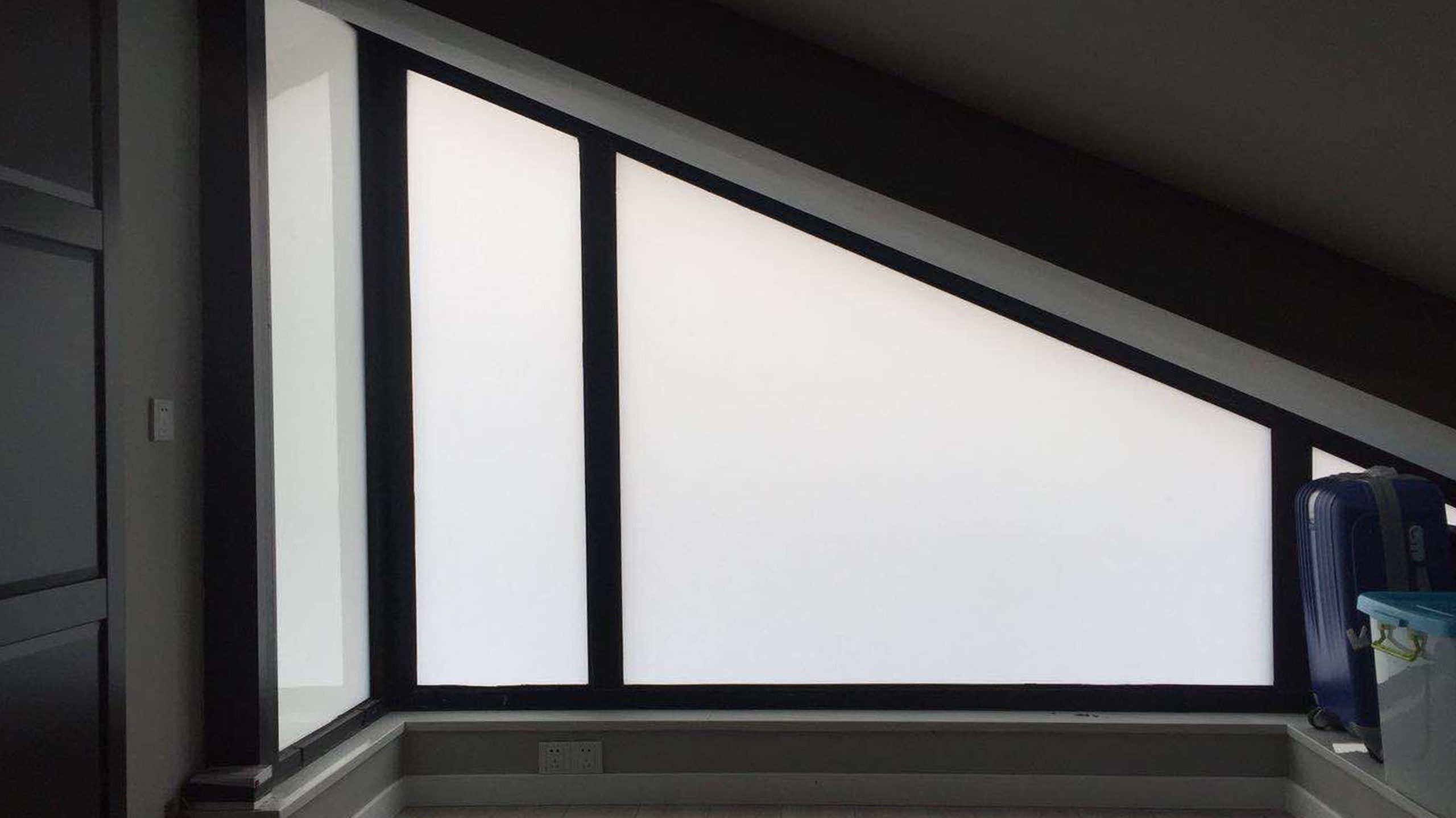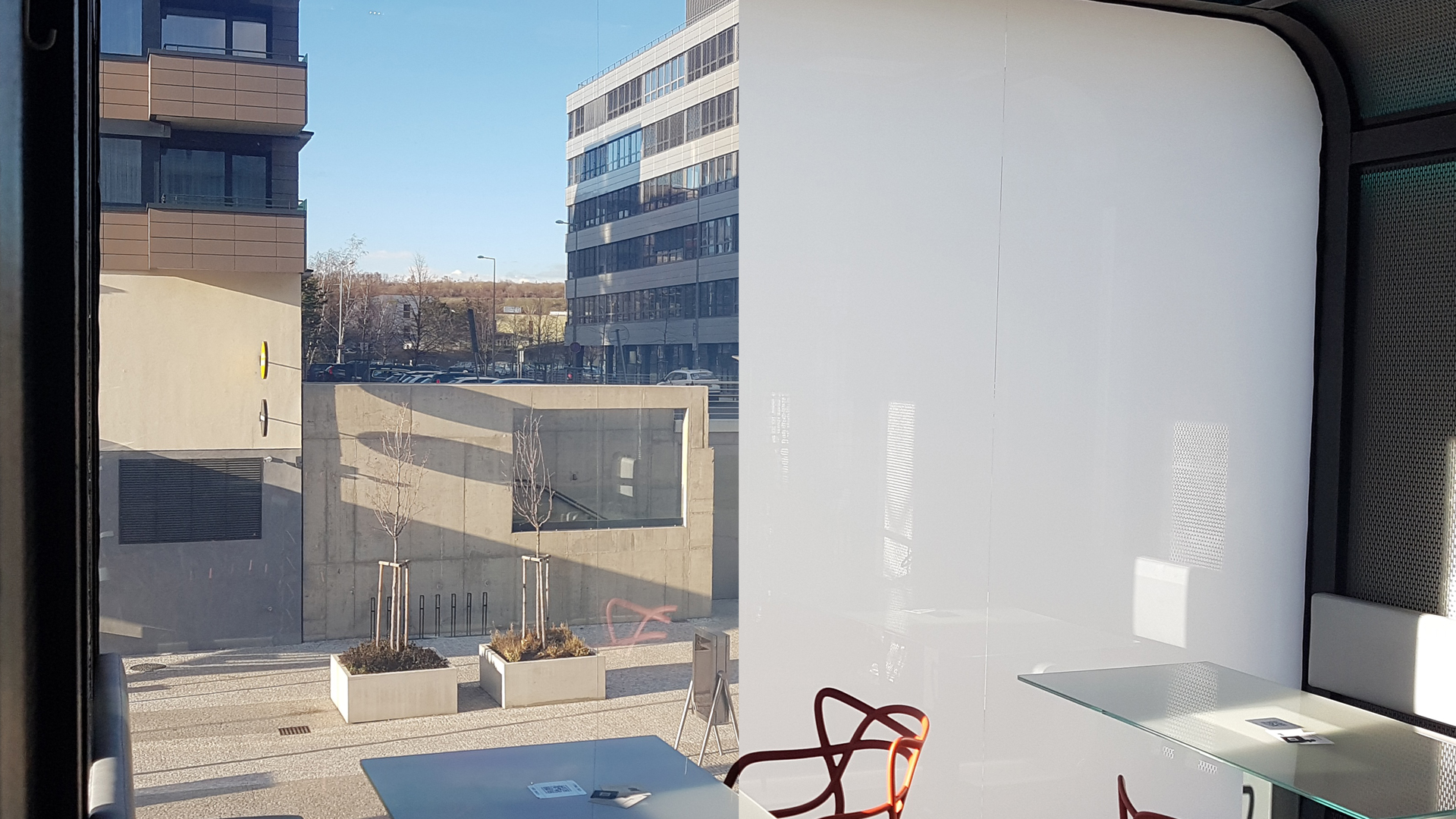 ON / OFF function
The On / Off function switches the foil from clear (transparent) to opaque (non-transparent) mode. The foil in the off-state therefore substitutes existing mechanical sun-blinds and provides immediate feeling of privacy due to the fact that the whole surface is opaque (non-transparent)…
Smart film programming
We offer you state-of-the-art switchable film and can help you to create not only a basic on/off function, but also can program an unique sun-blind effects for you.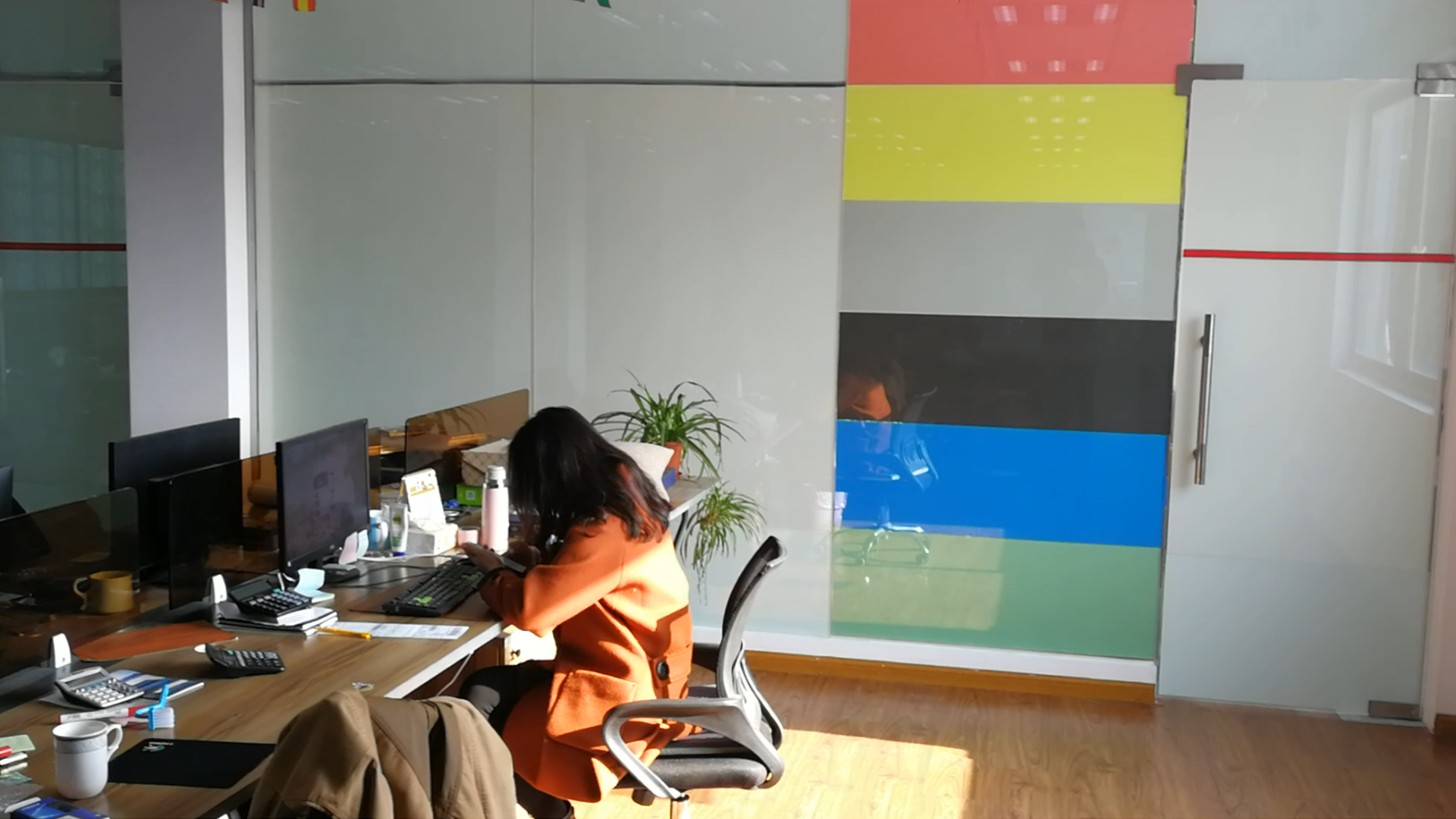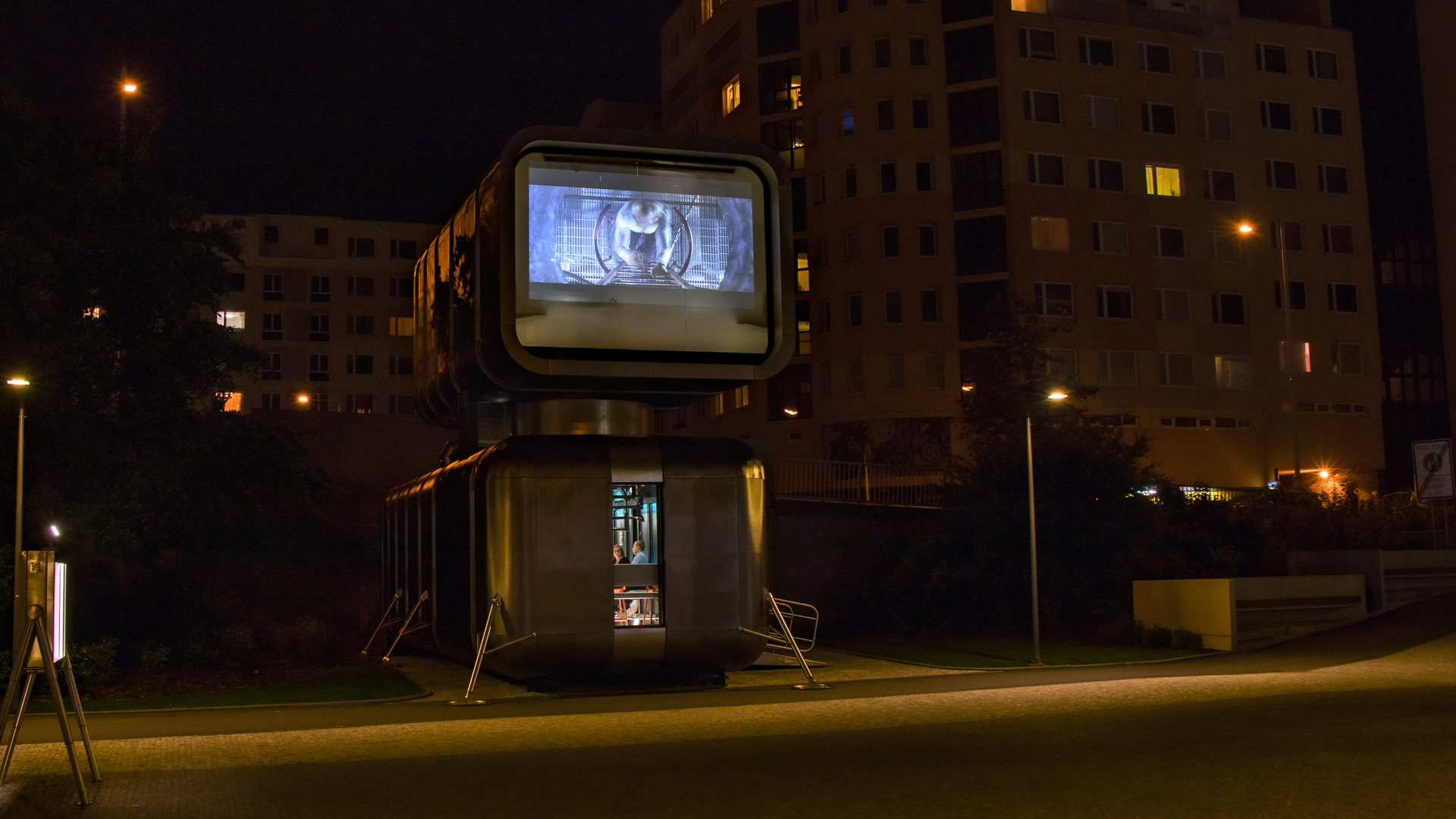 Rear projection screen
This unique Switchable Film can transform any glass in a rear projection screen. We may join film into large-format surfaces, which enables very effective use for day/nighttime large-screen projections. The Switchable Film ensures splendid colors, contrast and high-quality resolution.
Touch foil as bonus
Use possibilities to transform the whole projection screen into an interactive wall. Touching provides a high-quality solution of control at least for 6 and more touch points, possibility to shift subjects, zooming, listing and other functions.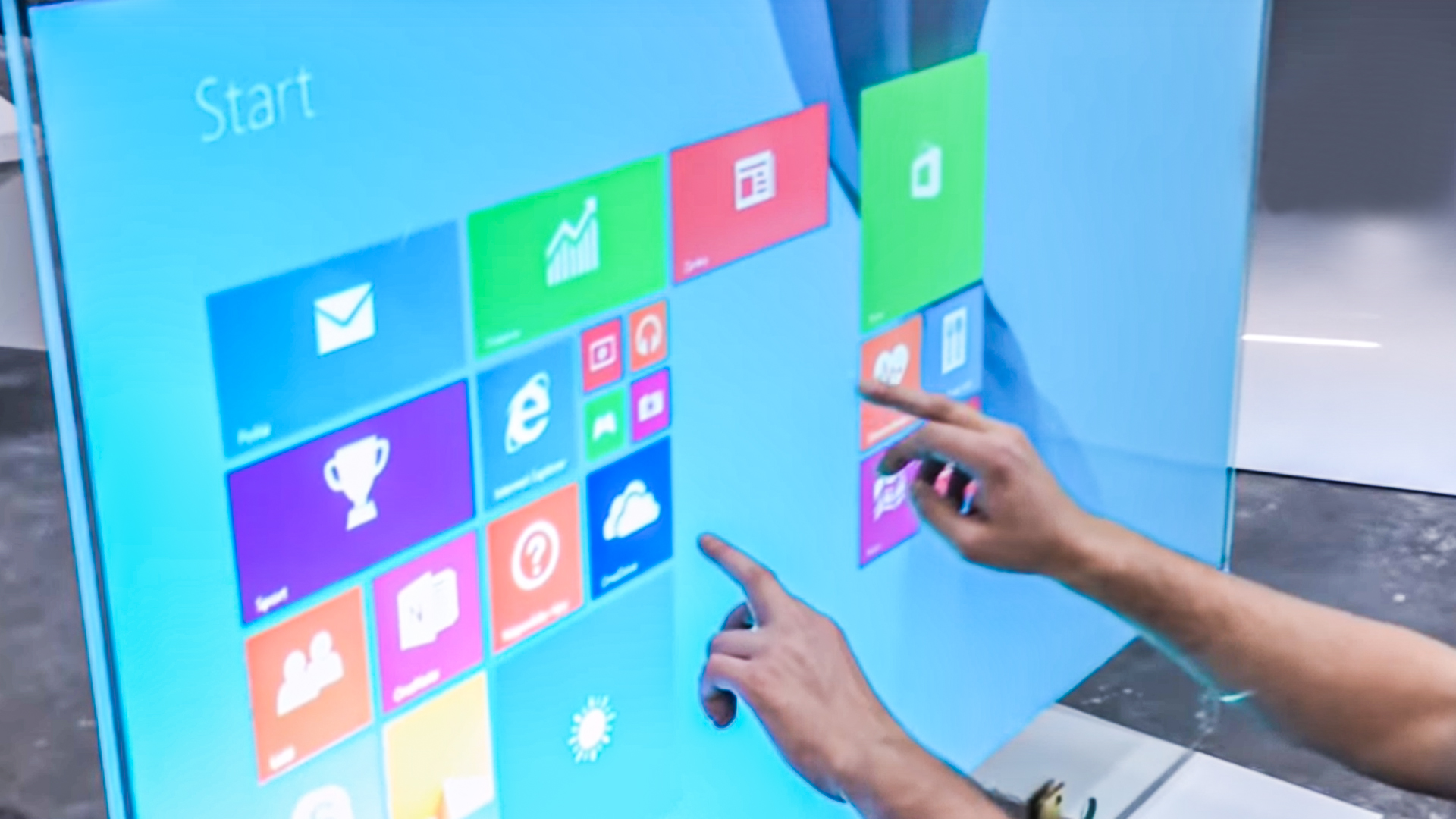 Specification
| | |
| --- | --- |
| Type | Switchable Intelligent Film |
| Colour | ON: transparent, OFF: opaque |
| Material | PET film |
| Adhesive | Self-adhesive |
| Transmittance (On/Off Mode ) | 3.8% / 89% |
| Viewing Angle | >140º |
| Thickness | 0,4mm |
| Size | Max Width 1500 mm/Max Length 50 m |
| Operating Voltage | 48 - 60V(AC50/60HZ) |
| Operating Temperature | -30℃ - +70℃ |
Usage
Office
Residential
Hotels and Restaurants
Public
Display