Specialities
With Optical Projection Screen from UGO!
there is no need to dim the ambient light.
Create a very attractive and dynamic presentation
Home Cinema
4K Home Cinema projection optic screen for ultra-short projection. Special ALR (Ambient Light Rejection) technology provides incredible contrast even in daylight. The unique prism technology eliminates stray light that hits the surface of the screen and enhances the contrast of video content that is directed to your viewing angle. The projection offers excellent brightness, amazing color depth and high contrast display, which is essential for the most demanding home theaters.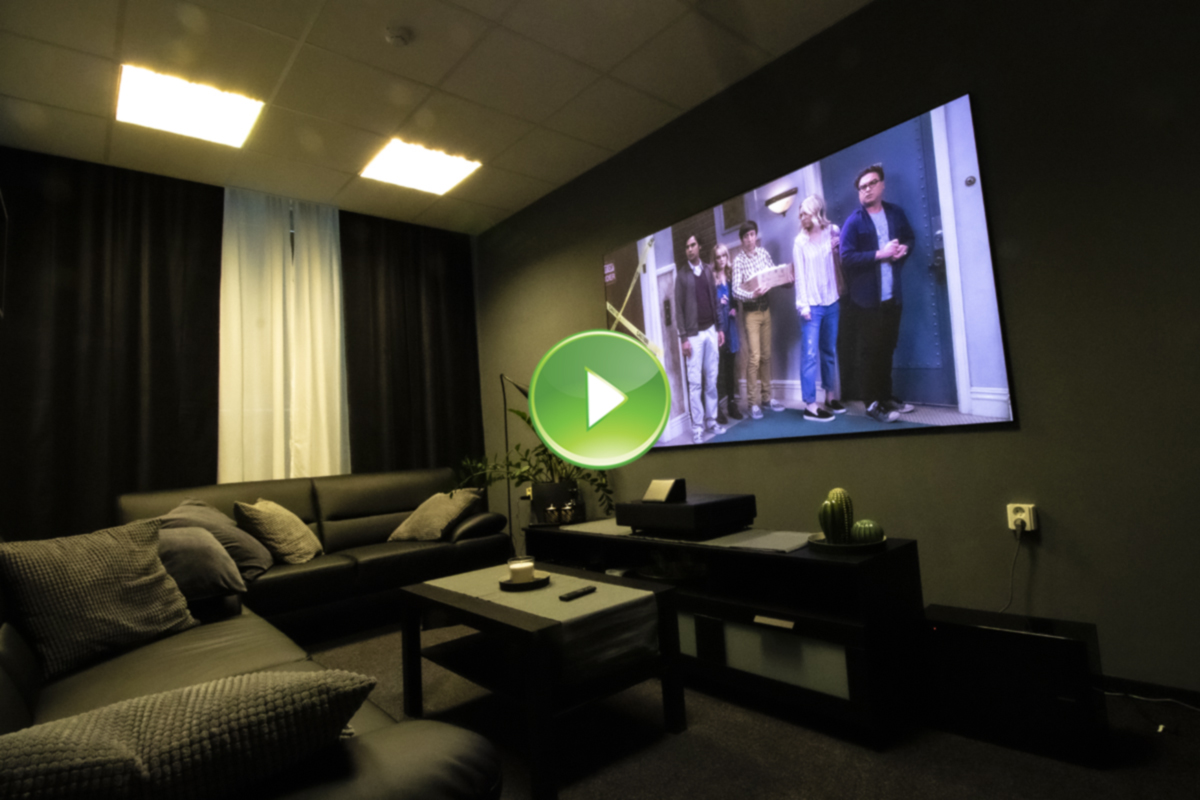 4K Resolution
High contrast, color depth, ALR technology
wide color spectrum, 4K resolution
Design
Ultrathin frame, exclusive gray projection material with prism technology
Mobile Projection Optic Screen
Do you need a mobile presentation solution for meeting rooms, lectures, presentations, trade fairs, or other places? Then a unique mobile projection set with ALR PRISM projection optic screen up to 120 inches in size is suitable for you. The whole set includes a projection screen in a fixed frame, a mobile stand for the projection screen and a mobile furniture with a pull-out cabinet for an ultra-short laser projector. Easy installation within 5 minutes, we can build and project anywhere. The ALR PRISM projection optic screen allows projection in daylight without loss of contrast. Watch the product video and get inspired by the new imaging technology.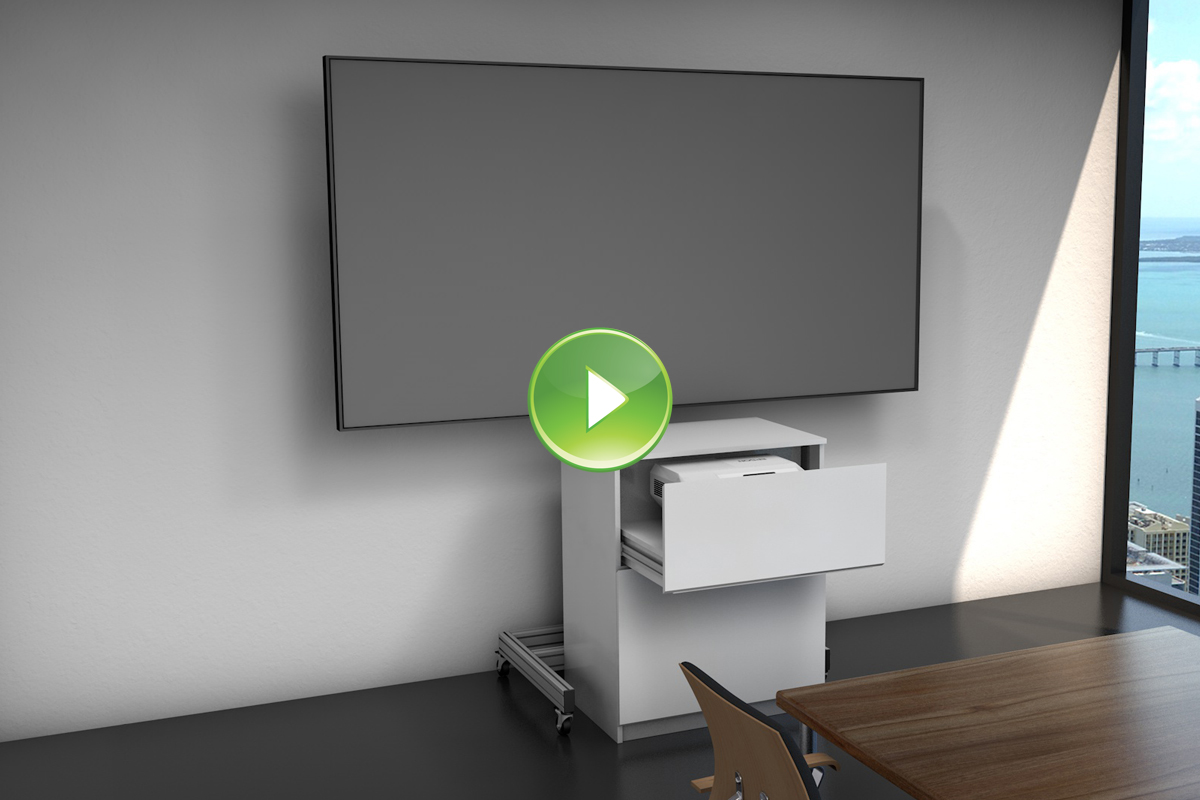 Mobile set
80″ / 100″ / 120″ ALR PRISM Projection Screen
Mobile Stand for projection screen
Ultrashort laser projector EPSON EB 700U
Mobile furniture with pull-out cabinet
Easy Installation
Build a mobile stand
Hang the projection screen
Move the mobile furniture
Slide out the cabinet with the UST projector
Conference room
With optical projection screens from UGO! there is no need to dim the ambient light. Optical projection screens UGO! they can create a very attractive and dynamic presentation or hold a video conference on a large projection screen, even in bright conditions. Spaces such as conference and meeting rooms, which are often designed to maximize natural light, can be used for lively presentations with optical projection screens.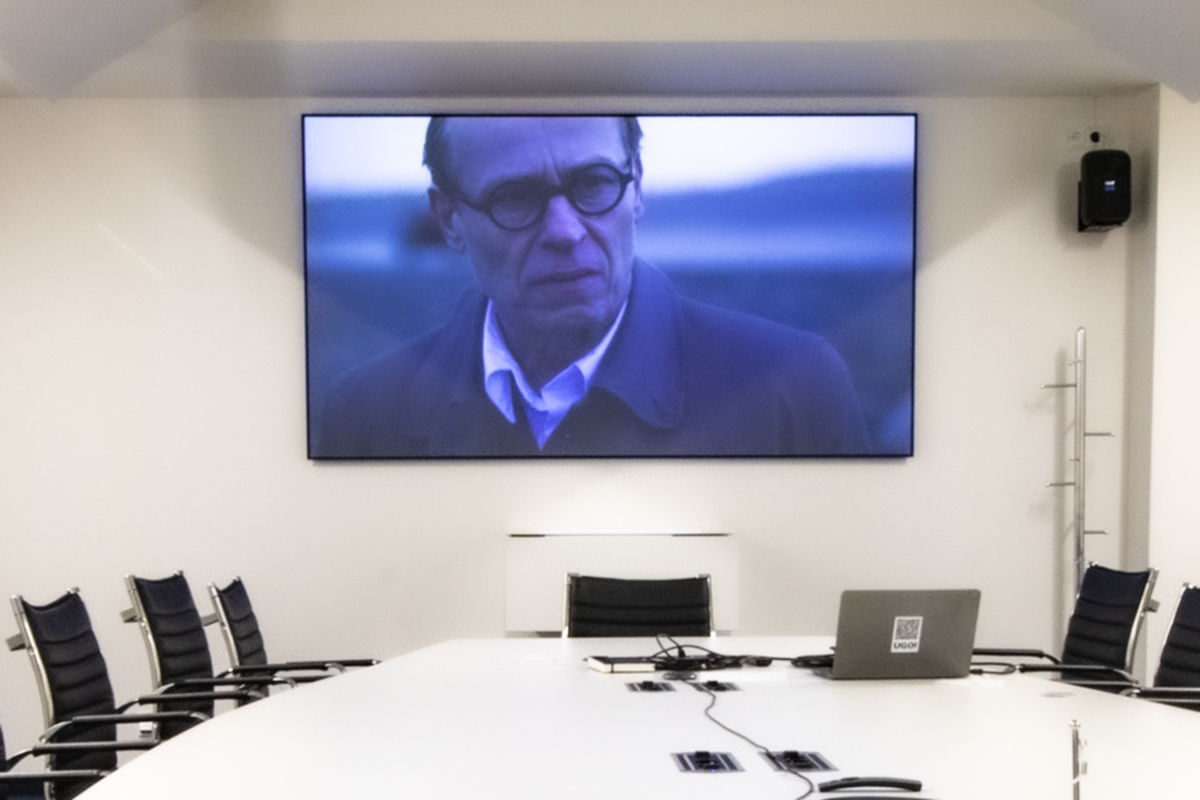 Projection technology
ALR – Ambient Light Rejection is an optical material using prism technology
Projection Screen size
ALR Prisma pro UST projektory: 80″ – 120″
ALR 8K pro UST projektory: 100″ – 180″
ALR 8K pro Long throw projektory: 100″ – 200″