Home Cinema
4K Home Cinema projection optic screen for ultra-short projection. Special ALR (Ambient Light Rejection) technology provides incredible contrast even in daylight. The unique prism technology eliminates stray light that hits the surface of the screen and enhances the contrast of video content that is directed to your viewing angle. The projection offers excellent brightness, amazing color depth and high contrast display, which is essential for the most demanding home theaters.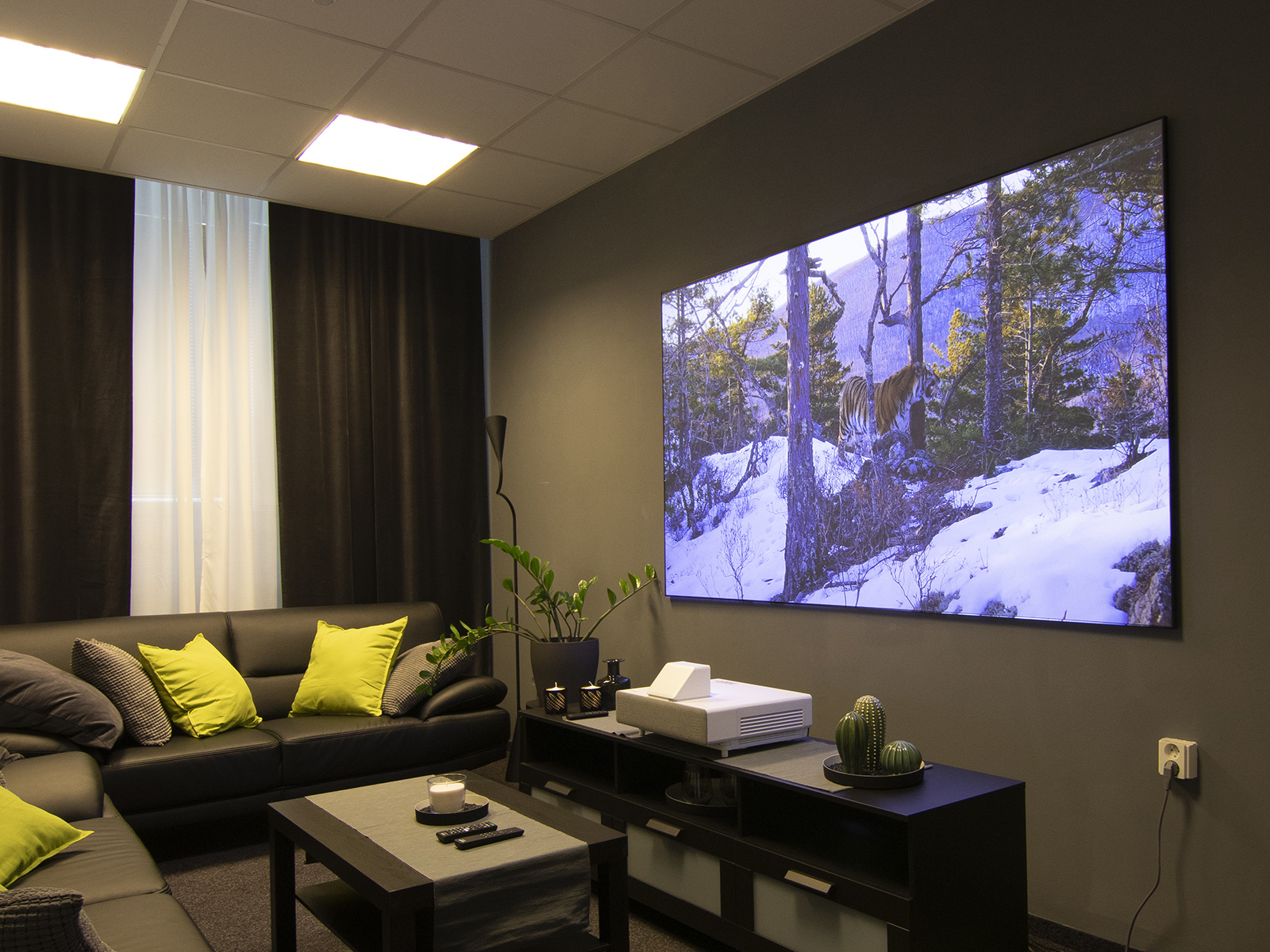 Optic projection layer
Experience brilliantly sharp images with the Ambient Light Rejection Optical Projection Screen that is designed for the latest ultra-short throw projectors. This is the unique projection screen that eliminates ambient light and its contrast stands out in daylight in a classic projection. Bright colors, high contrast and resolution, all this is offered by this unique technology.
Optical Projection Screen
High contrast daylight projection and the real color of the projected content – these are the main ones benefits of Optical Projection Screen. With special optical structure of triangular lamellas Ultrashort ALR surface can eliminate up to 93% incident ambient light. The upper part of the triangle is black and incident light absorbs, the lower part on which the projected image is gray and the projected
image is eliminated of Ambient light is high contrast even on a clear day. Yippee ideal for conference rooms, meeting rooms, sports bars and wherever you need a big one and a quality projection screen with an economic effect.
Smart 4K UST projector
Epson Home Projectors turn your home into the center of AV show. Whether you're watching your favorite sports or classic movie, streaming videos or playing a game, you'll forget about everyday life.
With an impressive screen of up to 300 ", you will captivate everyone. Invite family and friends to experience these extraordinary moments with you.
EH-LS500B Android TV Edition
Open up the possibilities to bigger and more exciting home entertainment while keeping your home stylish, without a black screen permanently on the wall. The Android TV Edition EH-LS500B is distinctive in its design, performance and ability to project from close to the display area. It's easy to set up, delivers a great picture in bright rooms and offers great value with a long-life laser light source.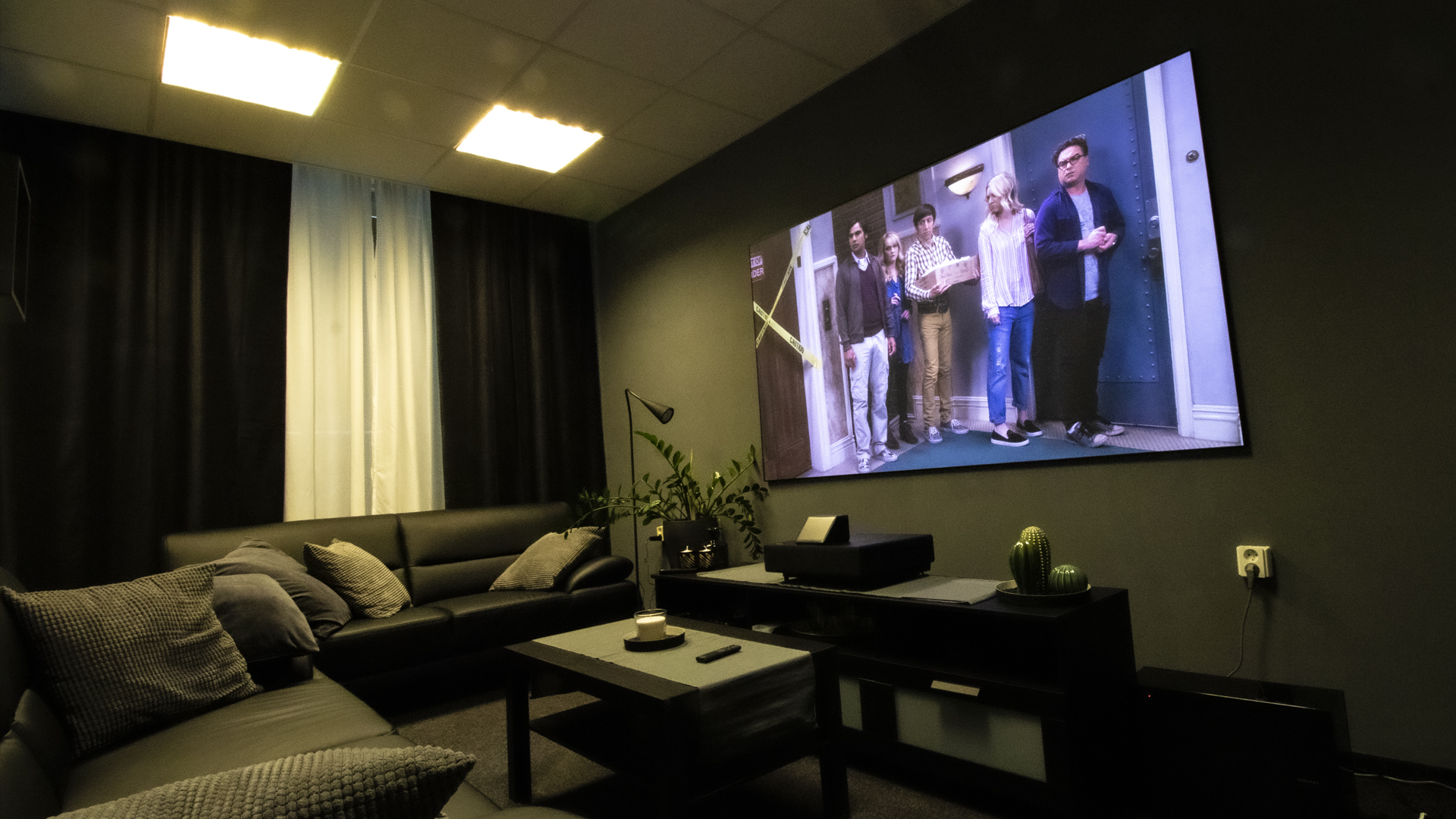 Projection screens up to 120 inches
You may use the projection screens with the diagonal from 80 inches of up to 120 inches in proportion of 16:9. The overall solution has a solid ultrathin frame prepared to be hung on the wall.
Specification
| | |
| --- | --- |
| Type | projection screen /front projection/ |
| Colour | dark grey |
| Adhesive | no |
| Diffuse Transmission | 0% |
| Viewing Angle | 180° |
| Size | 100" - 120" |
| Product weight | 4 kg, 6 kg |