Transparent LCD Fridge
Well visible products and contrast, high-fidelity colour images shown on the transparent display. Thanks to development and testing, we could link up these two important properties of the fridge for the purpose of an inventive communication at the place of exhibition. The entire design of individual door layers as well as the LED illumination set, including display transparency, were developed and tested in our development premises. Fridge door is made in Czechia.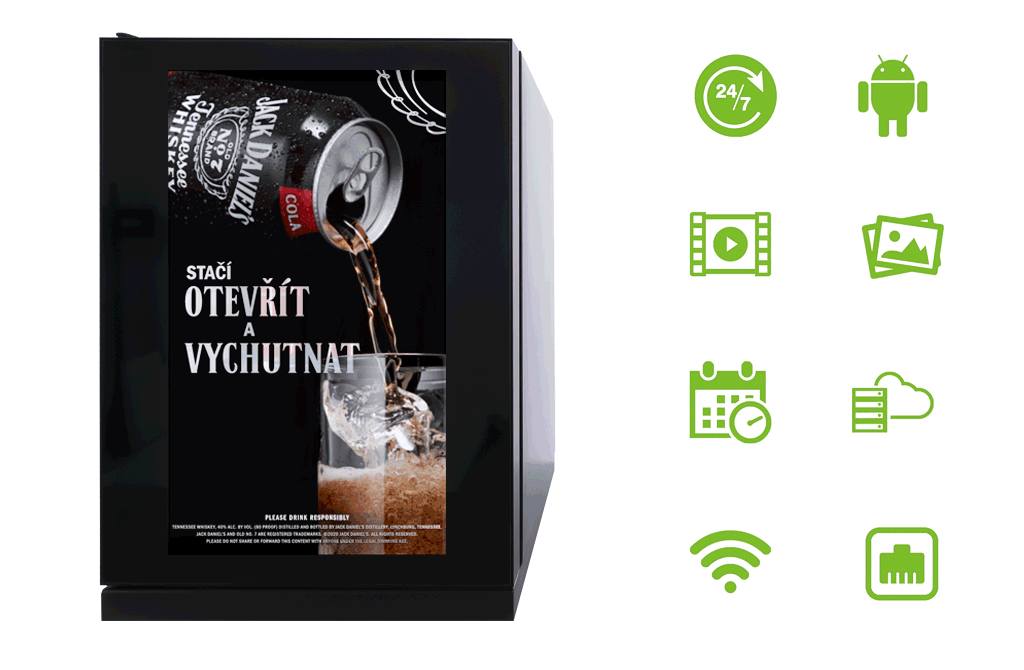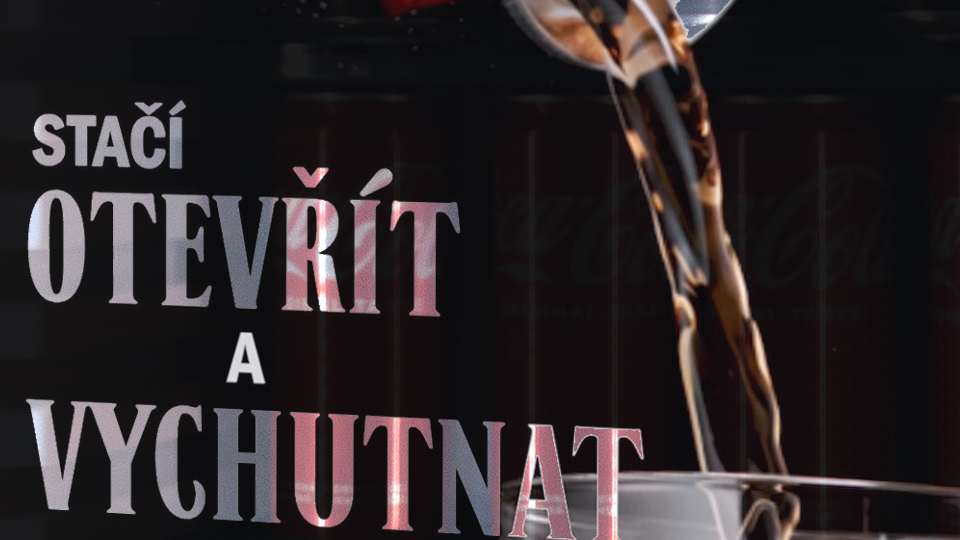 A perfect image
The basic element of the entire design is a transparent high-quality Full HD IPS display, applied directly to the front cover glass. One glazing layer is made up by special Perspex with side LED backlit. In this way, we could achieve high-fidelity colour image. Perspex side backlight also eliminates reduction of image quality when products with different colours of packages are displayed.
Displaying the products
The fridge is illuminated by efficient LED bars. Our fridge with transparent LCD display allows the customer to take out chilled drinks from the fridge and, at the same time, view displayed images. Hence, the products in the fridge remain to be well visible, owing to display transparency.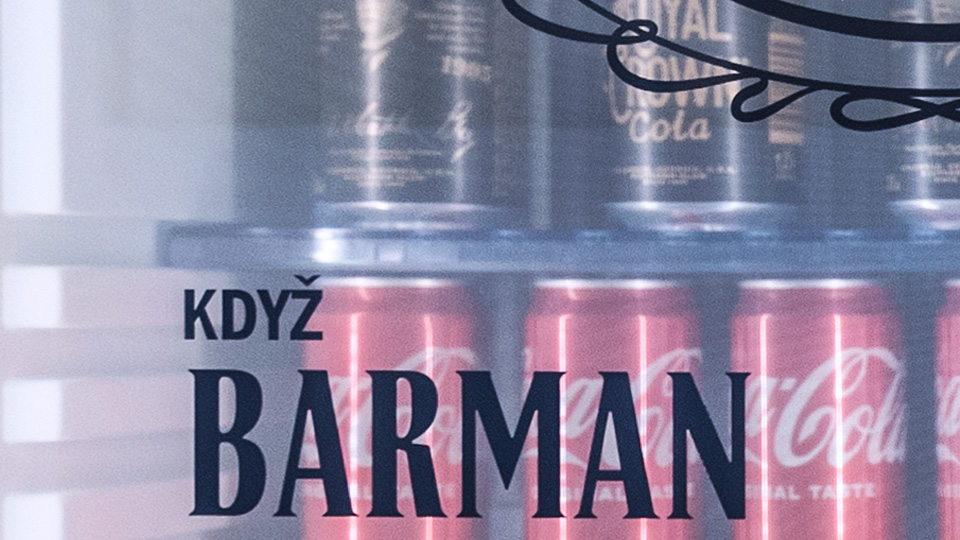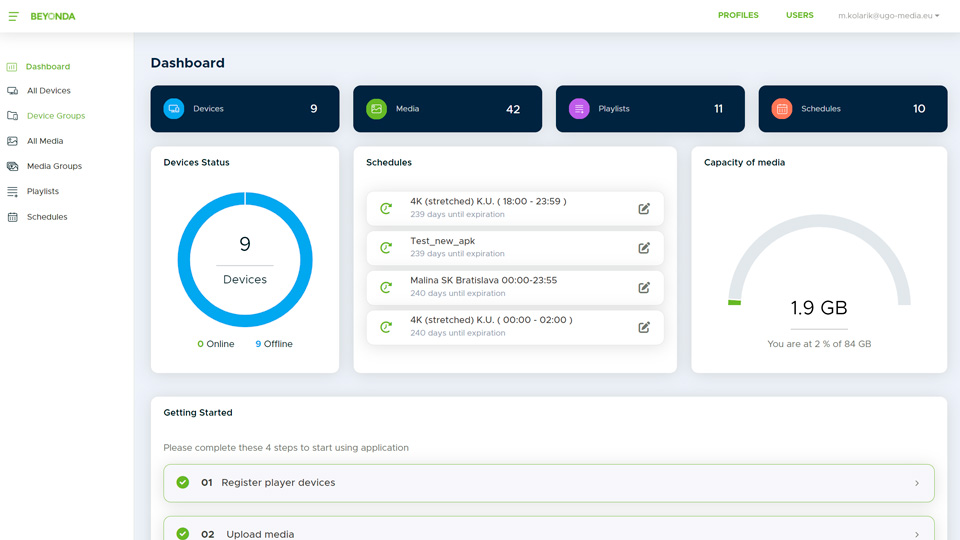 Easy display control
The information on display can be remotely controlled using our Beyonda Digital Signage or downloaded to USB or SD from built-in Mediaplayer. Videos, images of various formats, and web page contents (via remote access) can also be displayed.
All-in-One design
All controls are included. You only connect the fridge to the power socket and all functions will start automatically. The fridge is cooling, selected information will be displayed. Basic display properties and times of displaying videos can be set in menu using IR controller.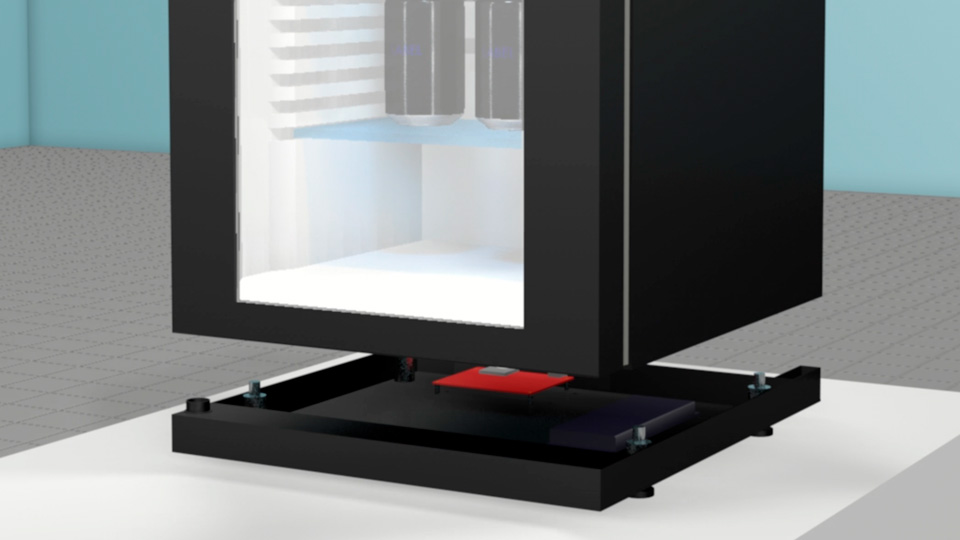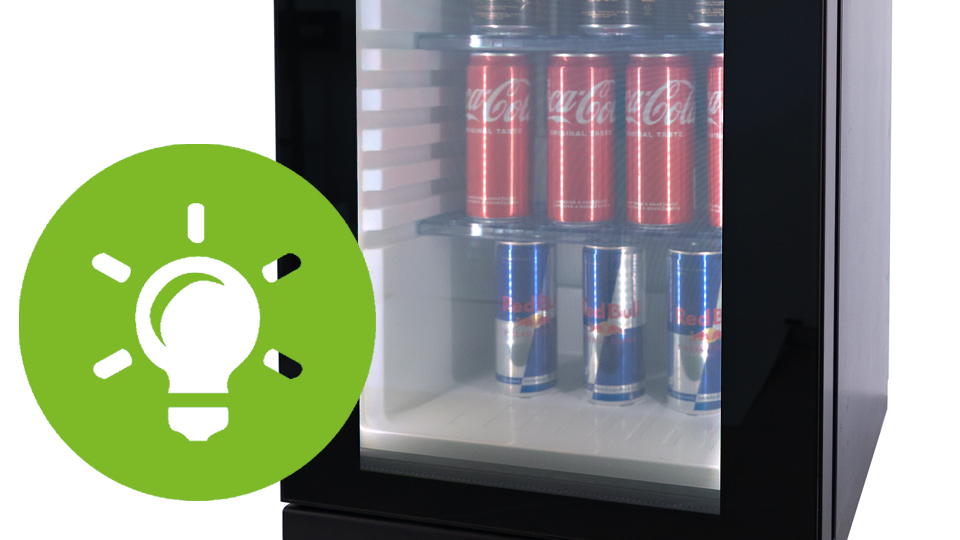 "Green" design
Playing and illumination are controlled by the control unit that can reduce power consumption in a simple manner, thus extending service life of the display. At predefined periods of time, the fridge will light up and display information; when "Playing Stop" has been set in the menu, power supply of the mediaplayer, LED illumination, and displays will be switched off, however, the cooling circuit of the fridge remains in operation, hence, the foods in the fridge will be cooled.
Specification
| | |
| --- | --- |
| Type | 21,5" Transparent LCD Fridge |
| Panel Type | 21,5" Transparent IPS LCD panel |
| Display Mode | 1080 x 1920px |
| Active Area | 267.786 (w) x 476.064mm (h) |
| Outline | 402 (w) x 597 (h) x 465mm (d) |
| Surface | glass, metal |
| Contrast Ratio | 1000:1 (Typ.) (Transmissive) |
| Display Colors | 16.7M (6-bit + Hi-FRC) |
| Response Time | 14ms |
| Viewing Angle | 89/89/89/89 |
| Input Voltage | 230V 50-60Hz |