Learn or play
In today's fast-paced digital world, online games are playing an increasingly important role on all platforms. How can you shorten your time waiting for a flight or an important hockey game? For our client Škoda Auto we have created two fun games, Pair and Airhockey.

We recently developed both games to complement the information that the client provides on its information kiosks about its displayed car models, both at the kiosks at the Václav Havel Airport in Prague and currently at the outdoor kiosks at the stadiums at the World Hockey Championships in Tampere (FIN) and Riga (LVA).

Pairs exercises memory
Pairs is a classic card game created by pairs. The aim is to find all matching pairs, with the cards turned face up. Our Pairs app brings this traditional game into the digital world. Players search for pairs of Škoda car models from the deepest history to the near future.  The game features the new Škoda Auto design, with the reverse side featuring the new ŠKODA wordmark in two colours. Using touch, the player flips over a pair of cards and if the pair is successfully connected, it disappears from the board. The player continues in this way until the solution is complete. Pairs is great fun for all ages and our app brings this classic concept into the digital age.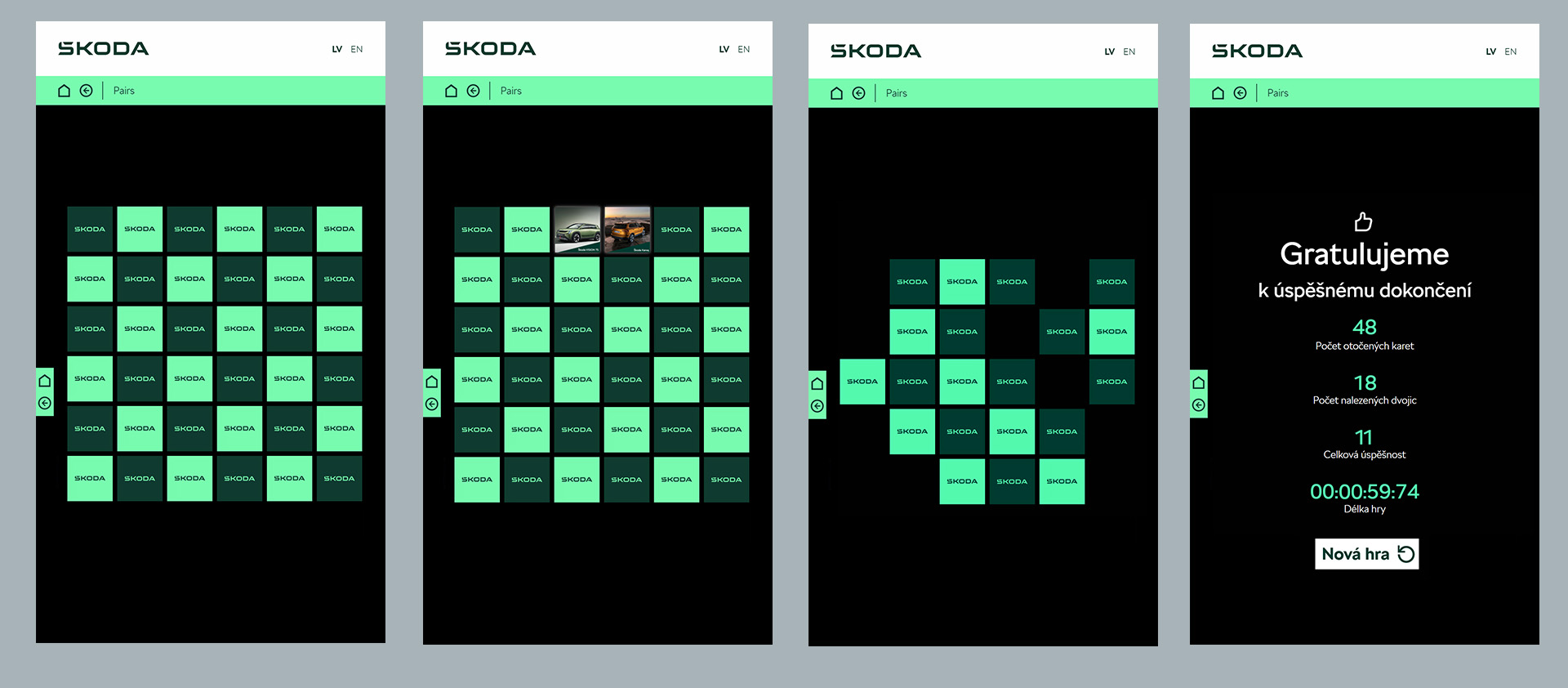 Airhockey improves attention
Airhockey is another exciting game that some players have already tried in mechanical or electronic form. Players compete on a virtual table and use a special puck to try to hit the opponent's goal. They are prevented from doing so by their opponent. Our Airhockey app brings this exciting game directly to your computer. Players compete with a virtual opponent and try to get the best result, preferably a win. Realistic physics and intuitive controls give players an authentic experience that entertains and requires quick reactions and strategy. The design and accessories of our version are created in the colours of the main sponsor of the IIHF World Championship Hockey – Škoda Auto. Airhockey is a great choice for anyone who wants to play an exciting and adrenaline-pumping game without the need for a physical table.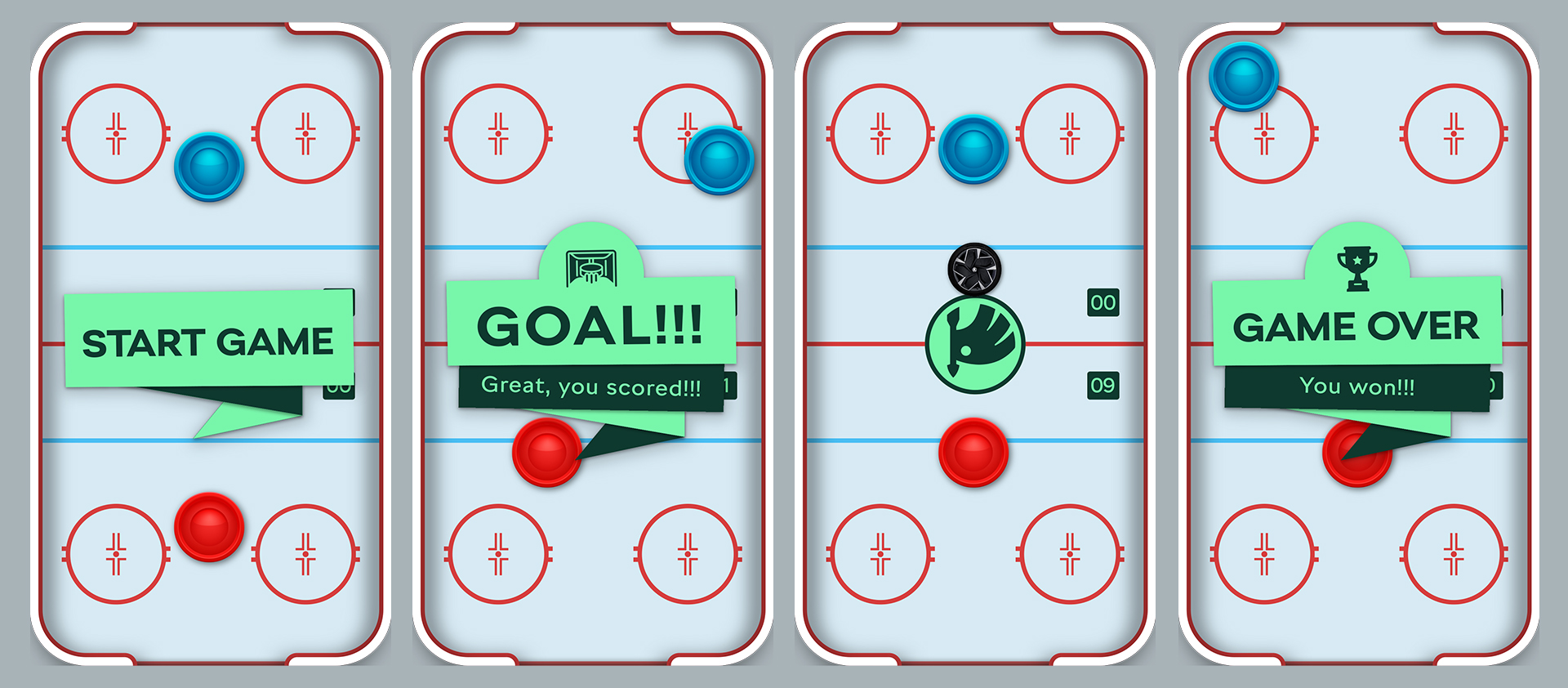 The creation of Pairs and Airhockey for Škoda Auto represents our efforts to bring fun and innovative experiences to the digital world. These apps offer entertainment for all age groups and allow players to enjoy their favourite games directly on the kiosk screens, where they can learn the necessary information about the model presented, plus spend their free time playing. We take pride in our work and love to see how these games bring joy and fun to our clients. We believe that our innovative creation of Pair and Airhockey games paves the way for more fun and interactive games for our clients in the future.