Augmented Reality (AR) for Vojenské lesy a statky
UGO! Media was approached to develop and produce an AR application for the Military Forests and Estates in the Brdské infocentre in Obecnice.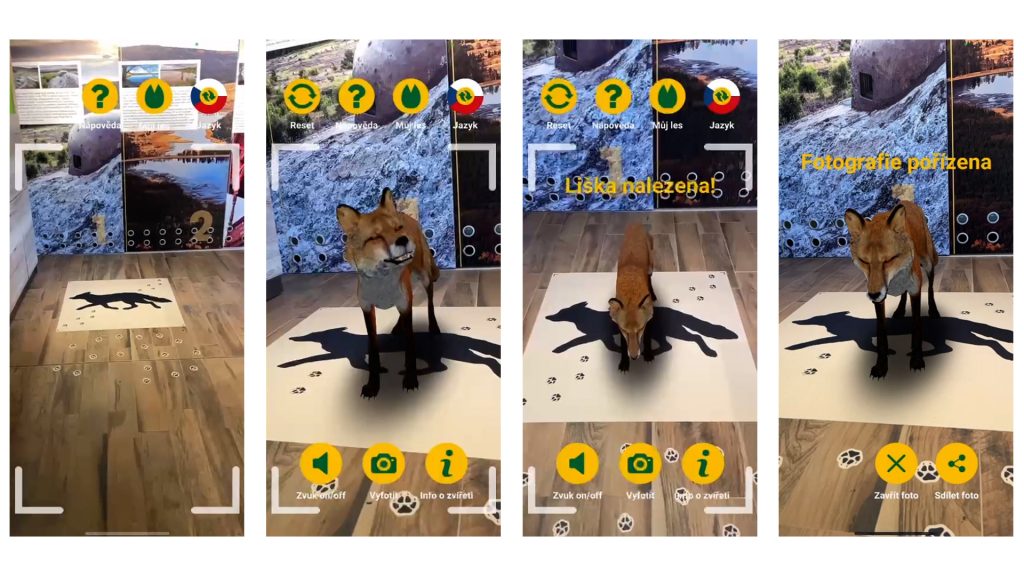 Vojenské lesy a statky in the Brdské infocentre in Obecnice is a unique place that connects nature and military history. In order to provide visitors with an even more intense and interactive experience, our team has prepared a new app for Apple and Android platforms – VLS AR.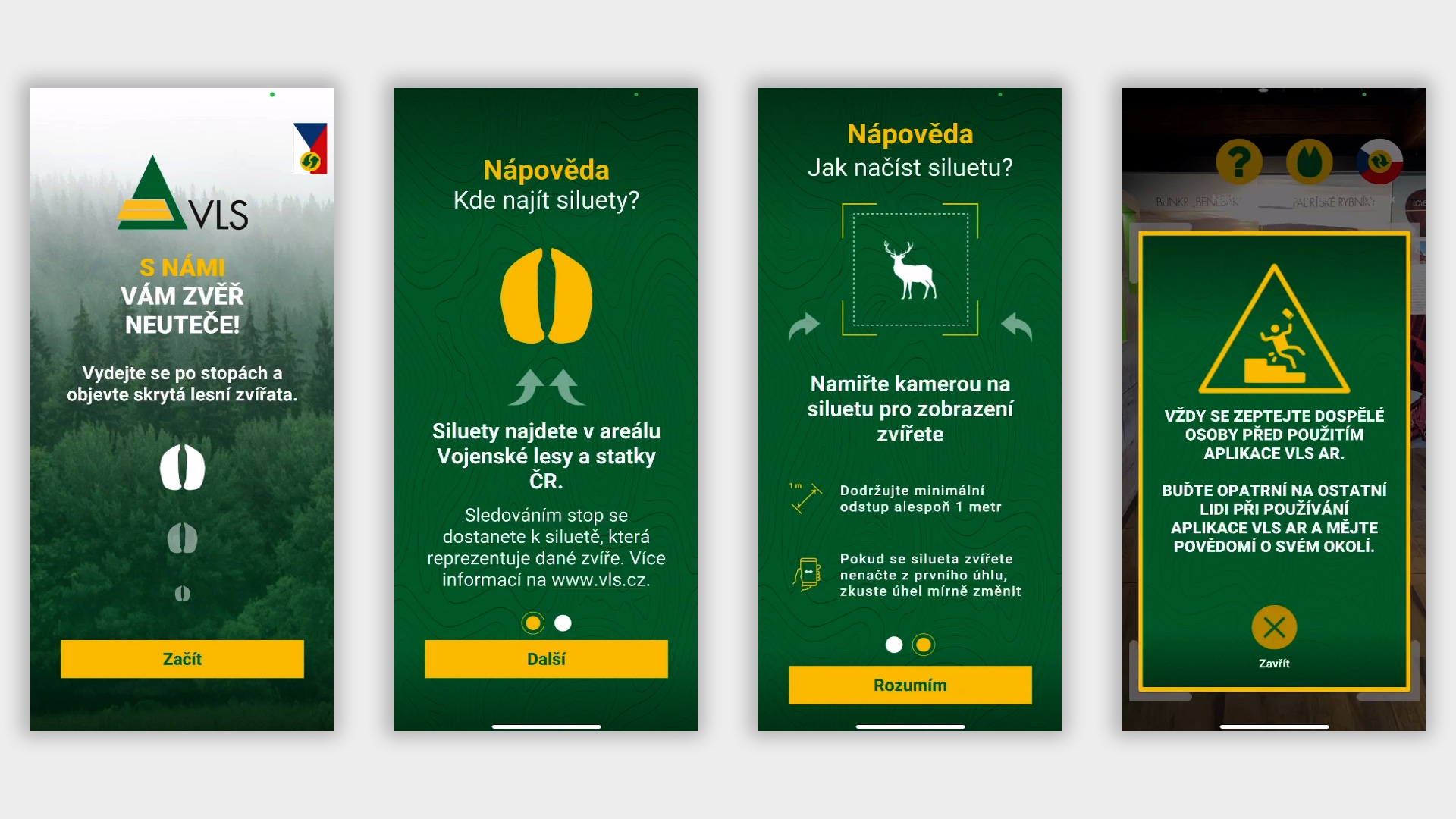 The aim of this app is to allow visitors to discover the hidden secrets of the forest and the animals that inhabit it through augmented reality. How to do it? Just start your mobile phone or tablet, load the VLS AR app and find the special "marker" on the floor.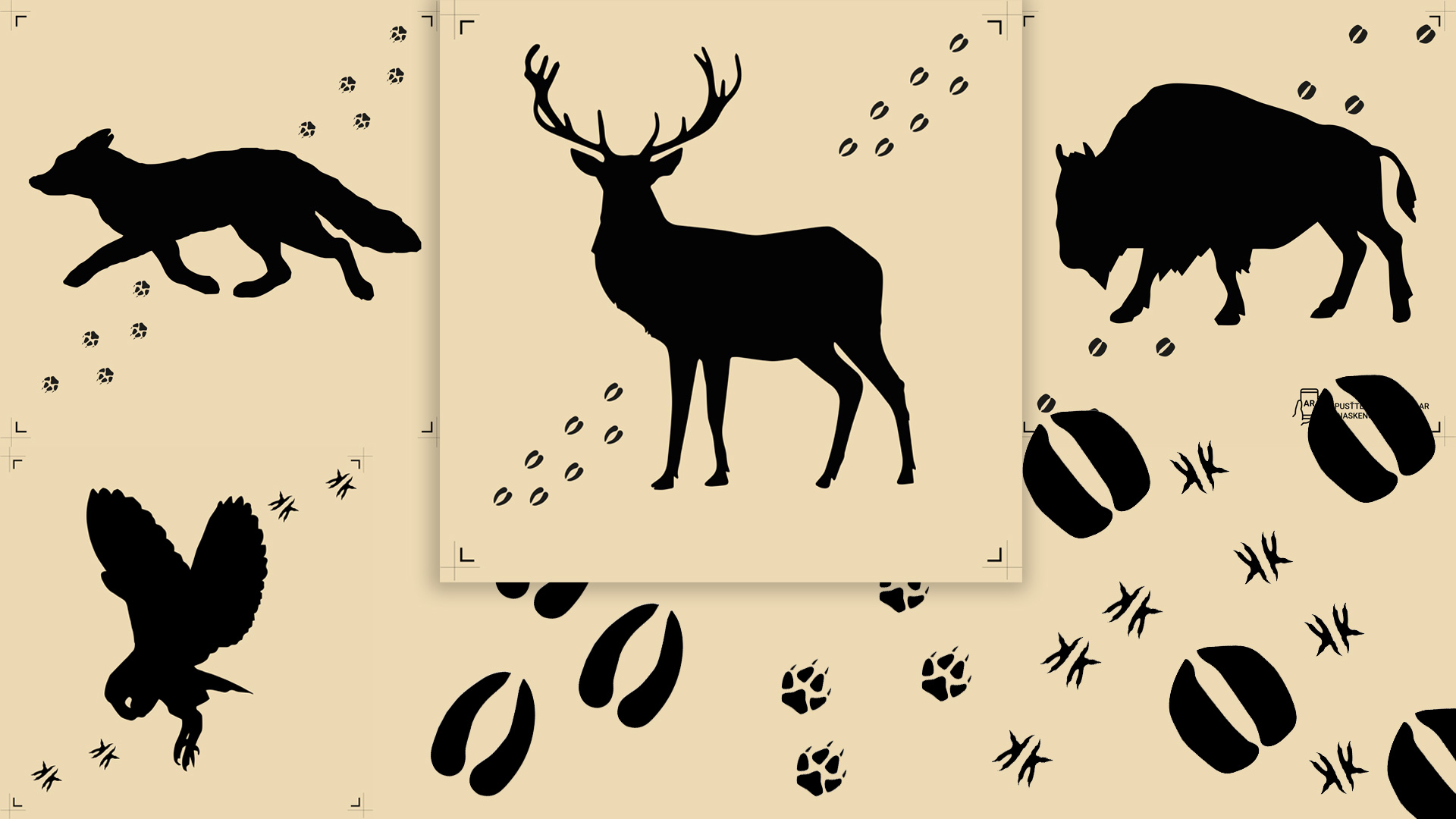 Once the marker is loaded, a life-size animal will appear on the display in the visitor area. This could be a European deer, red fox, red kestrel or bison. These virtual animals are life-like and allow visitors to get up close and observe them up close.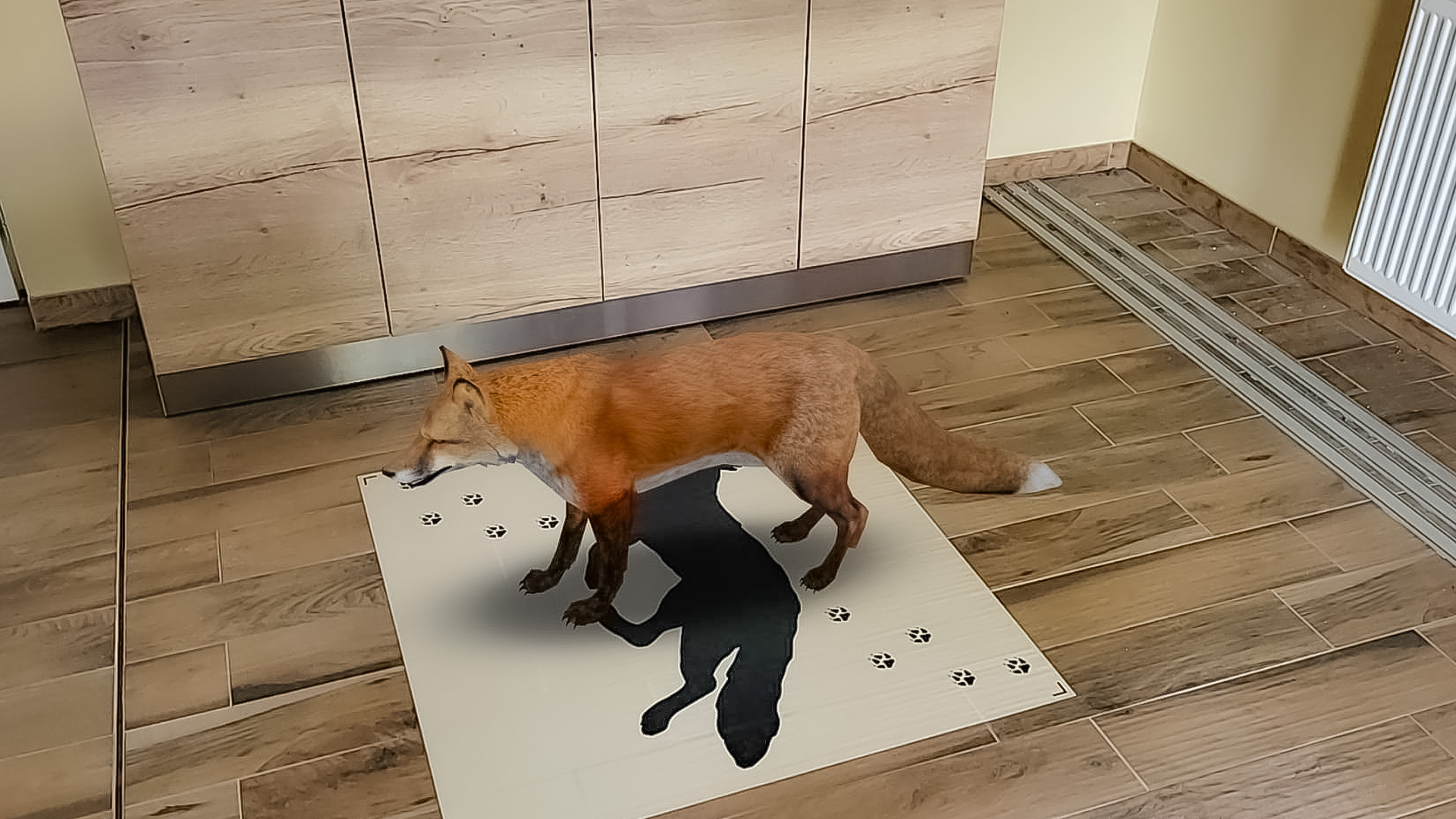 One of the other advantages of the VLS AR app is the possibility to save a photo with a virtual animal (or with the whole family around it) and share this photo with your friends or acquaintances. This way you can create a unique and original memory of your visit to the Military Forests and Estates.
If you are planning to visit the Military Forests and Estates at the Brdské infocentre in Obecnice and also directly in nature on the Klobouček Nature Trail, or at various events where portable markers will be available, do not forget to download the VLS AR app. Let yourself be carried away into the world of virtual forest animals and create memories that you will remember for a long time.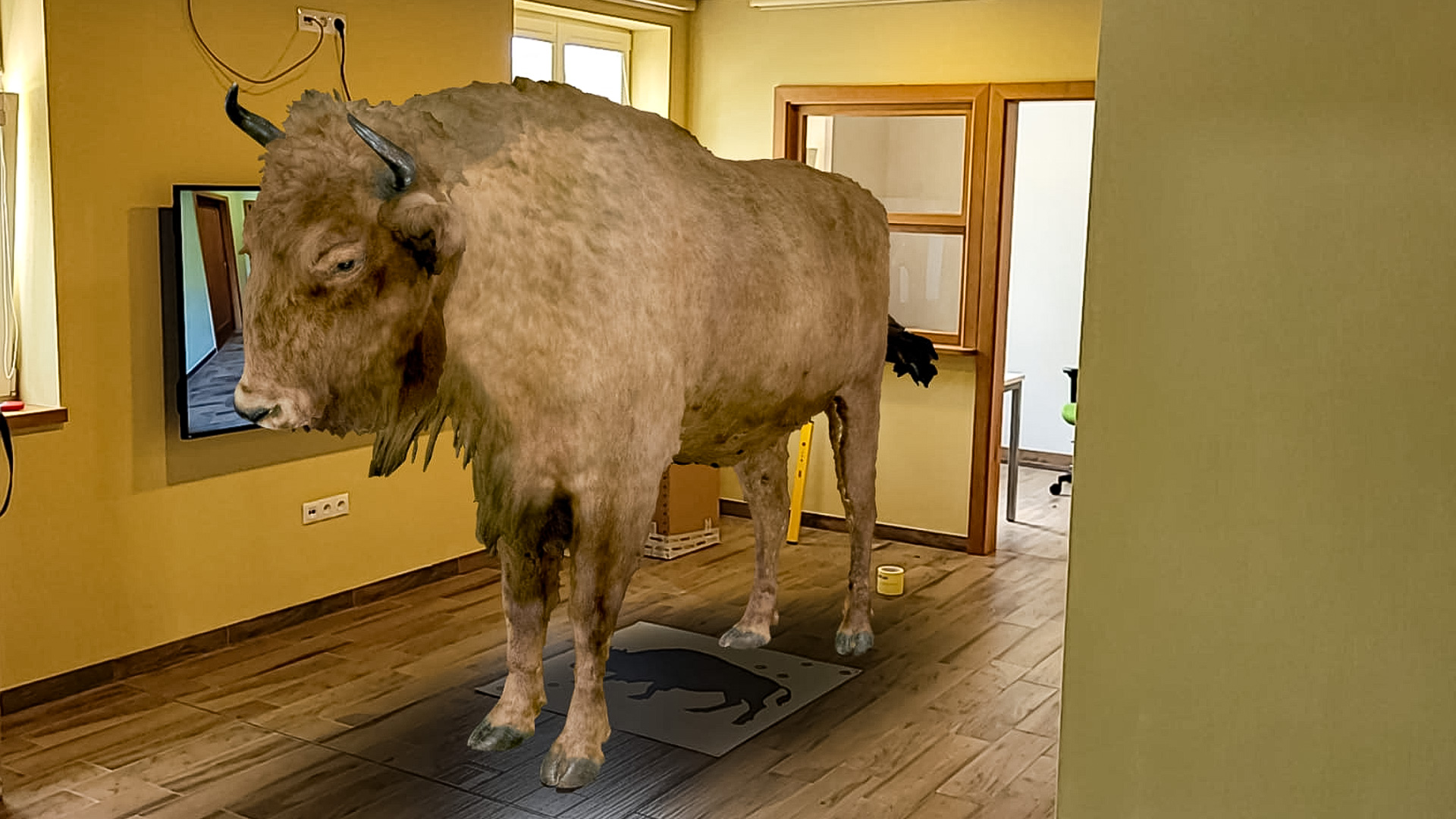 The VLS AR app is simple to use and brings a new dimension to exploring and enjoying the outdoors. This augmented reality technology combines the real world with the virtual world, allowing visitors to experience unforgettable moments in harmony with nature.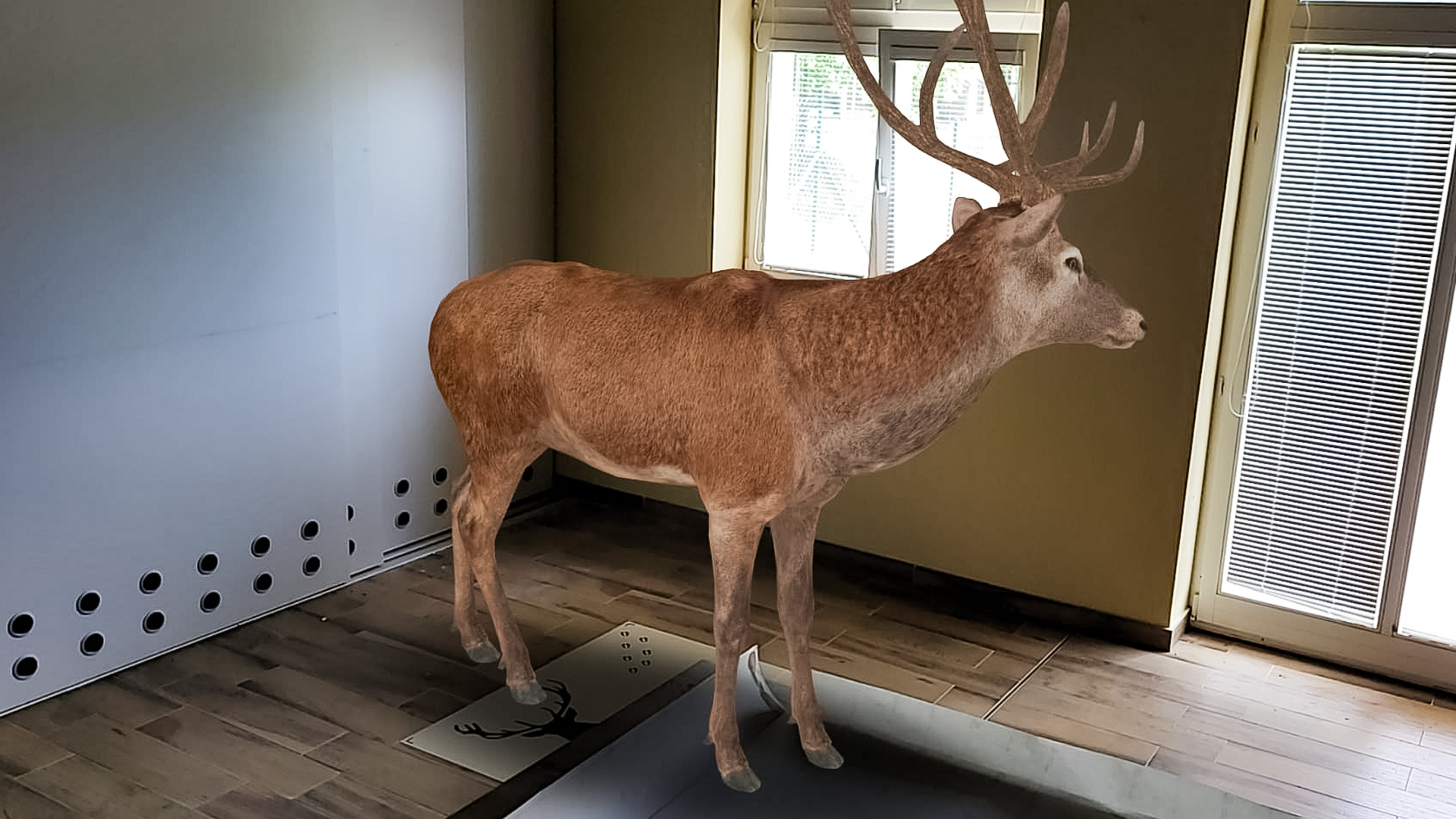 We definitely had a lot of fun working on the development and subsequent installation. Our offices at the time looked a bit like our woods. If you would like to see a European deer at our place in Zbraslav, or if you would like something similar to your needs, you are welcome to visit our Showroom.