UGO! Media has developed a design information touch panel for Škoda Auto
We are at home when it comes to the development of atypical digital technologies. We have already developed a number of customized technologies for many clients. A request from Škoda Auto to produce a special touch-sensitive information panel was a pleasant challenge that was fulfilled to perfection. Škoda Auto is now using our new design information touch panels for the interactive presentation of the car models on display at trade fairs and in its car showrooms.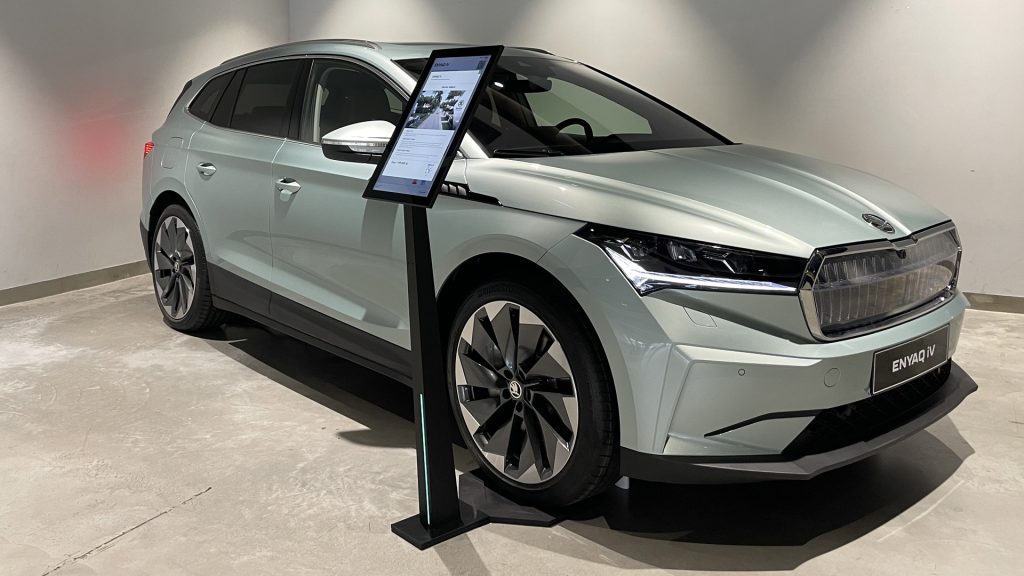 Design Škoda Auto
The non-standard brief for the panel entailed several requirements for cutting-edge design, exceptional construction and integration with leading technology features. All of which our team at UGO! Media incorporated into the development, subsequent production and overall technological processing of the touch panel.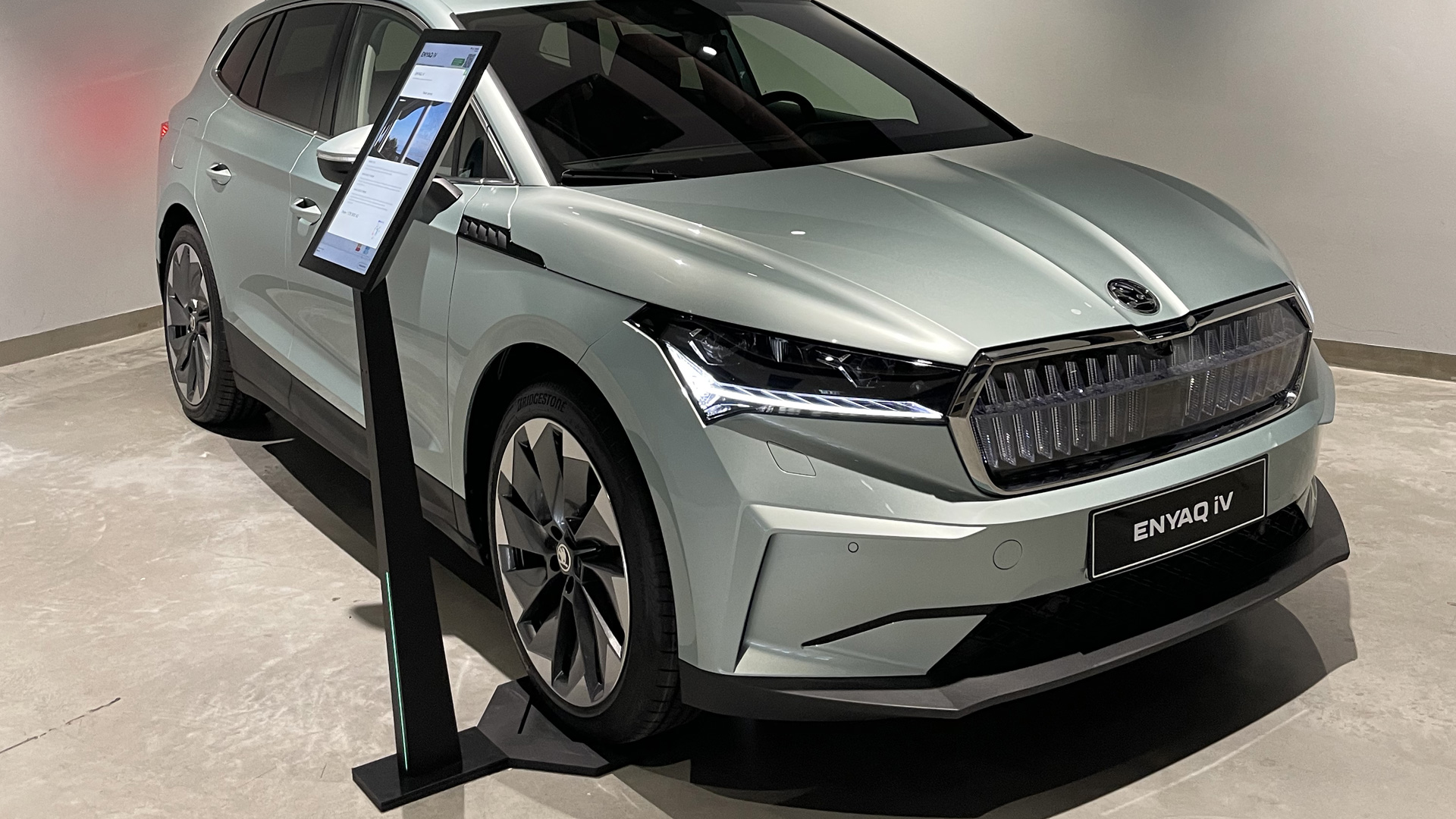 Technology solutions
The final product was thus born, which brought to the world a sounding touchscreen kiosk with intelligent LED lighting located in the leg of the device.
The client always customizes the kiosk according to the model presented. The displayed presentation thus allows the content to be changed according to the car on display, from colours to other necessary details and information.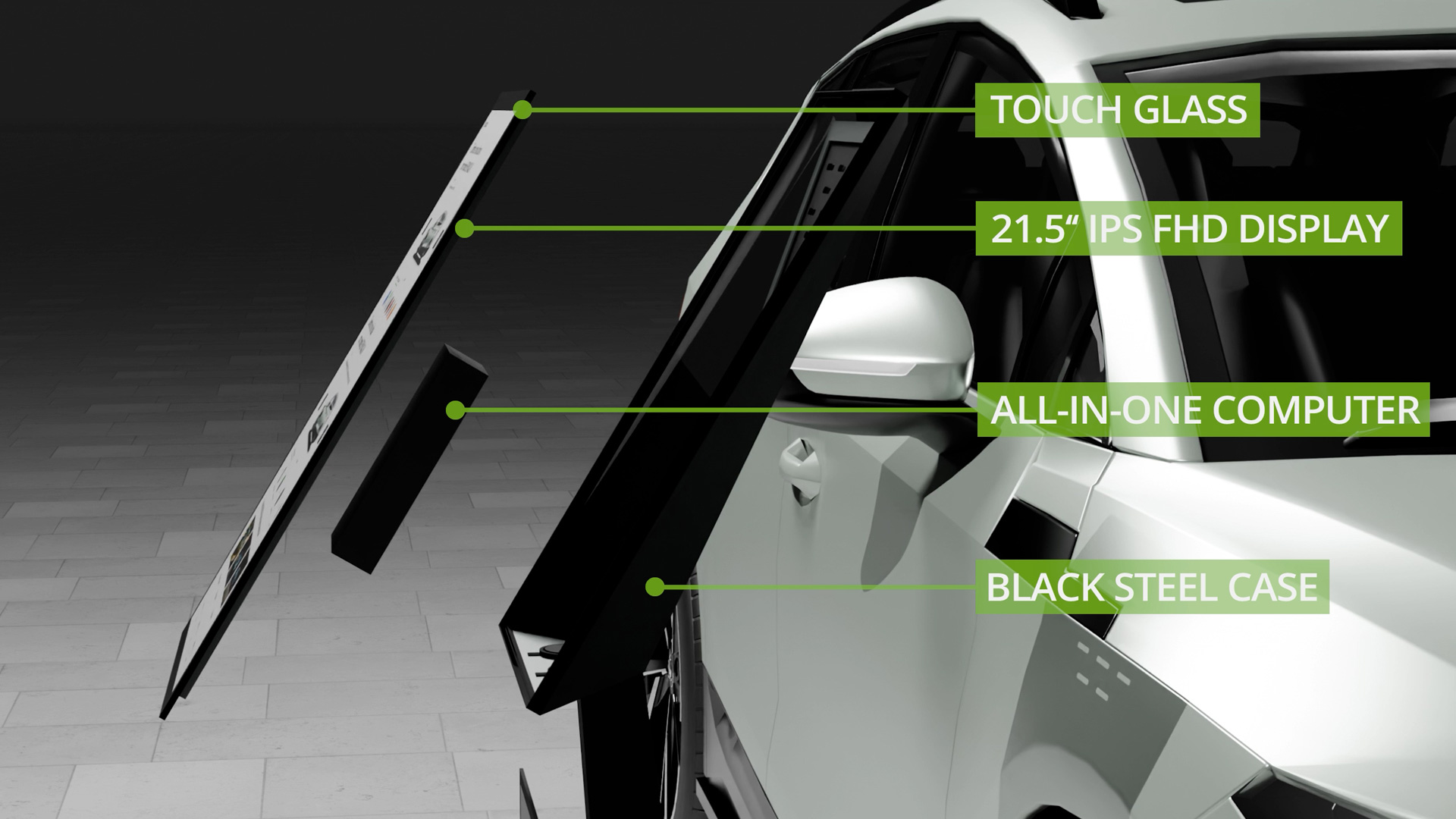 Easy installation according to the place of use
A great advantage of the whole information kiosk is its construction with ultra-thin legs and a platform that is inserted directly under the wheel of the displayed car. This ensures the stability of the information kiosk with the fulfilled need to save space and ensure a good view of the car elements.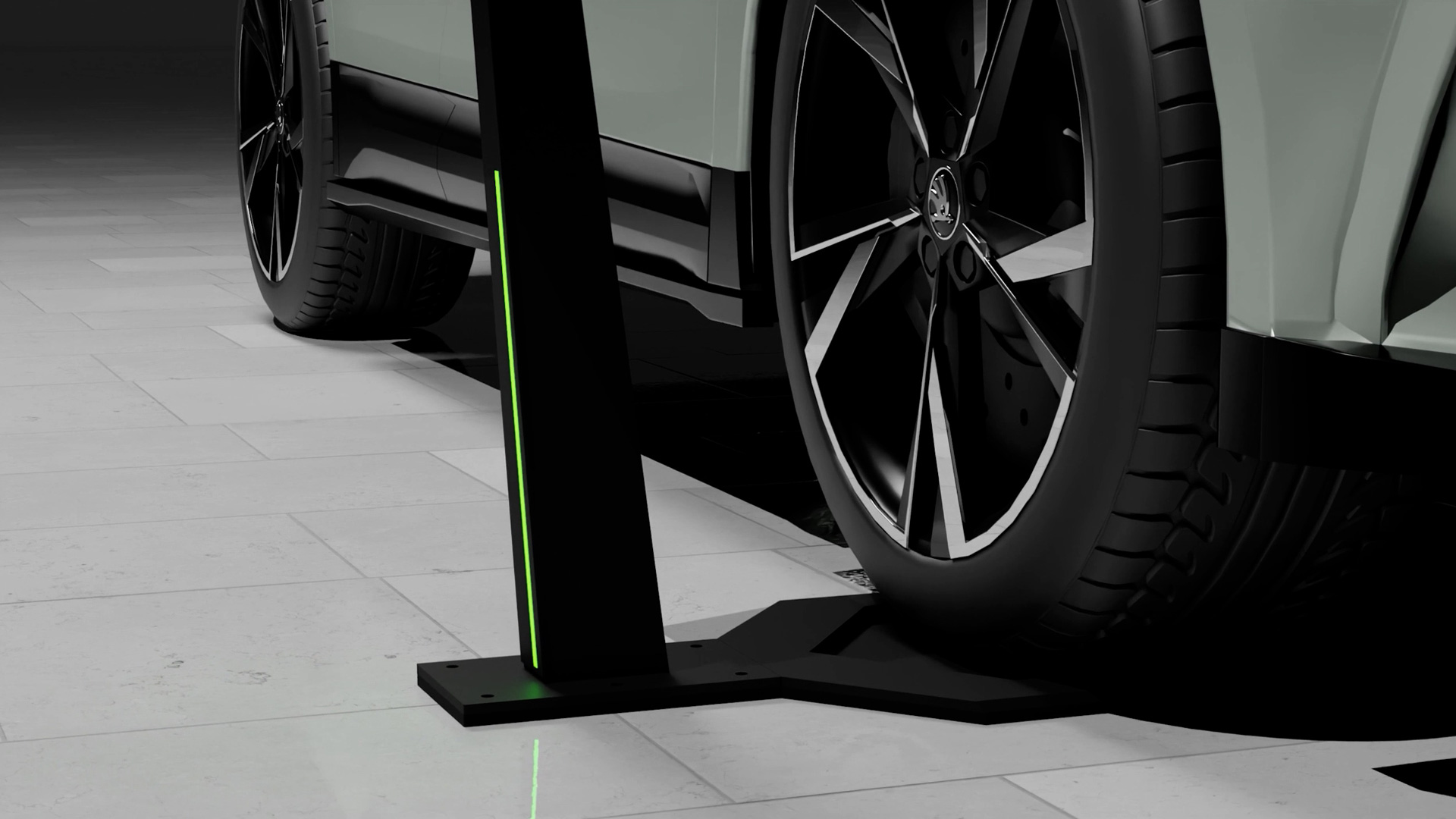 In the case of presentations at car shows and sales events, the information kiosk is immediately usable with the presented car, securing it from any movement. For larger events such as trade fairs, a platform is prepared for installation in the floor of the podium, with only the slim black leg with the display visible on its surface.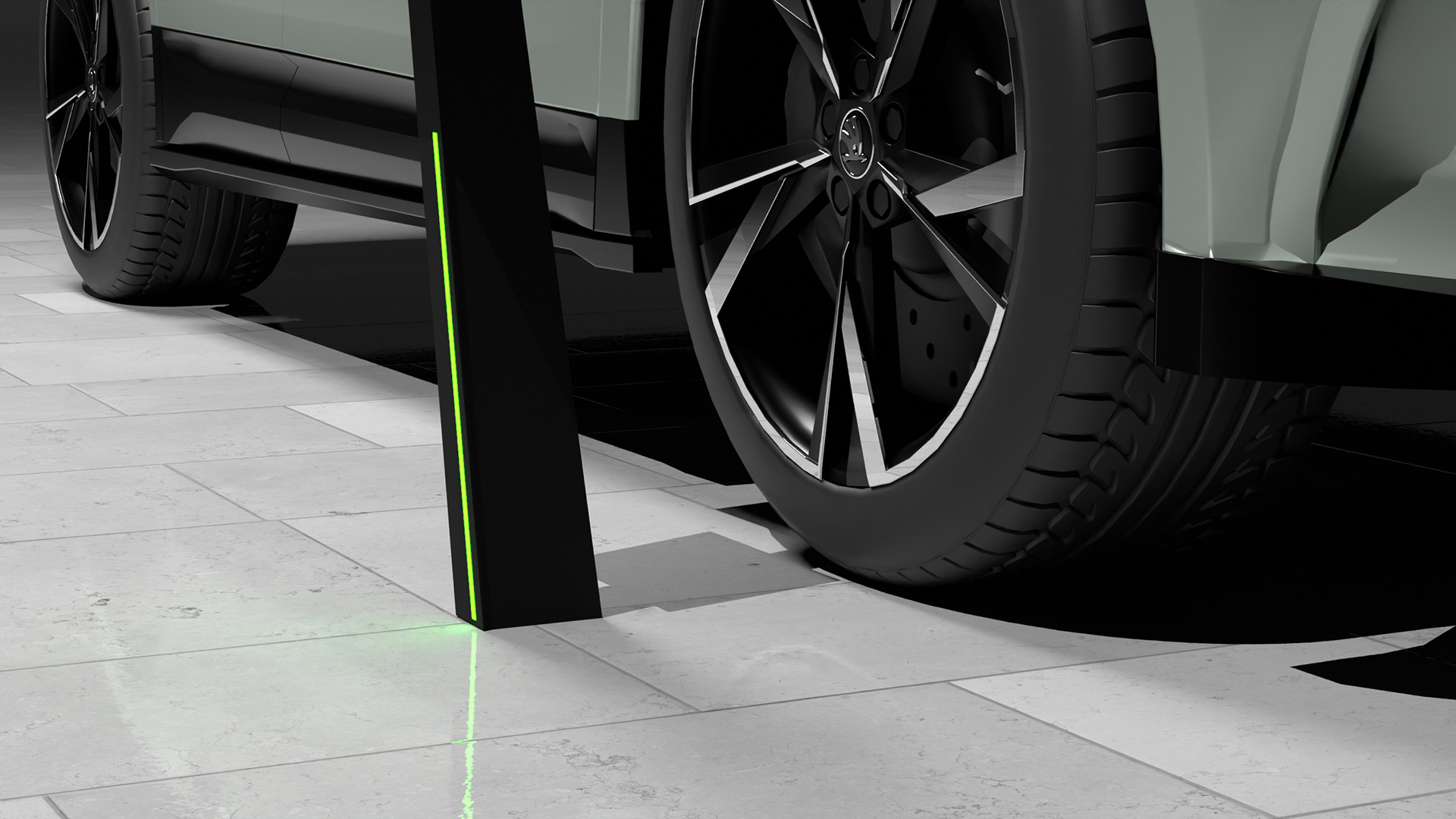 During the production of the information kiosk, the highest quality of workmanship and the client's wishes were taken into account. Thus, a product was born that stands up in many ways as a great helper in various places for variable purposes. Thanks to the flexibility of our team UGO! Media, it is always possible to adapt the kiosks to the client's wishes, and this is certainly one of the biggest advantages in the field of all smart solutions.