SAZKA wide
SAZKA for displaying JACKPOTs – one of the main CALL TO ACTION information at branches, was looking for a way to display so that the displayed JACKPOT was clearly visible and the display did not need as much space. 42 inches is a big screen, but not 42 inches 16: 9 like a 42 inches…
Read more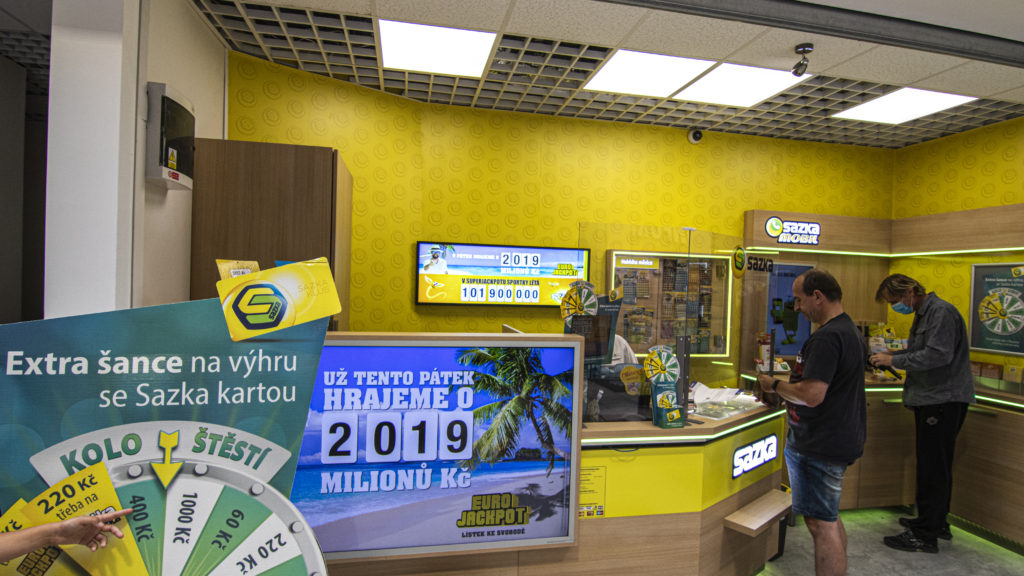 SAZKA for displaying JACKPOTs – one of the main CALL TO ACTION information at branches, was looking for a way to display so that the displayed JACKPOT was clearly visible and the display did not need as much space. 42 inches is a big screen, but not 42 inches 16: 9 like a 42 inches STRETCHED LCD Display.
The first of these is the newly installed display 919.37 x 268mm (1920 x 560px) at the SAZKA store in OC Čestlice. Another 20 pieces with a screen size of 919.37 × 172.3 mm (1920 x 360 px) will be gradually installed in 10 stores throughout the Czech Republic. All content that will be displayed on the screens is controlled remotely from one place using the DIGITAL SIGNAGE system BEYONDA developed by us. The playlist of each display can be set in groups or individually. At the same time, you can set the start and stop times for playback. More of our clients have been using the user-friendly and simple BEYONDA for several years.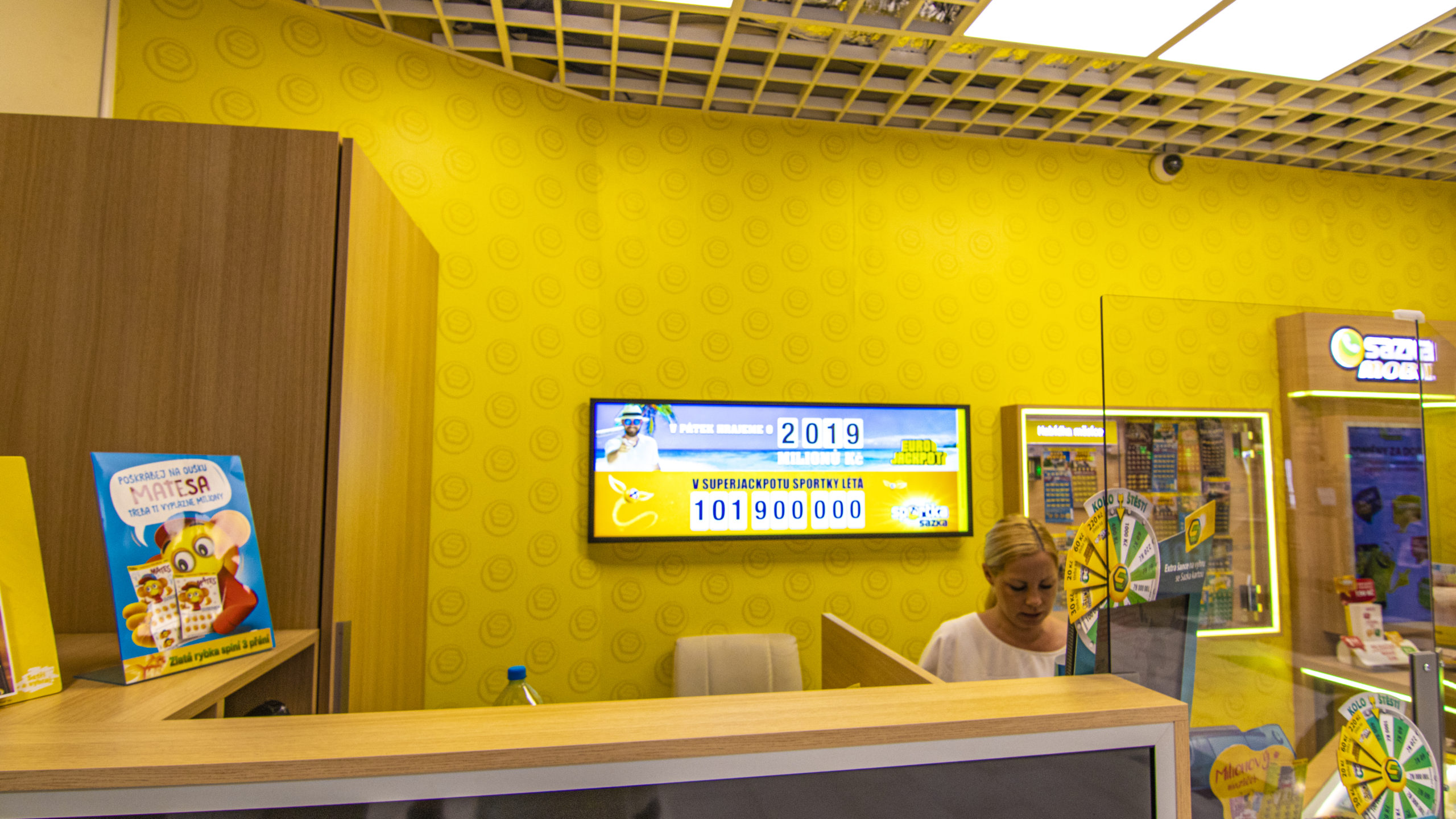 UGO! Media has STRETCHED displays from 27 inches to 88 inches. The use of such displays is in many fields, where it is necessary to display important information on a wide and relatively low display.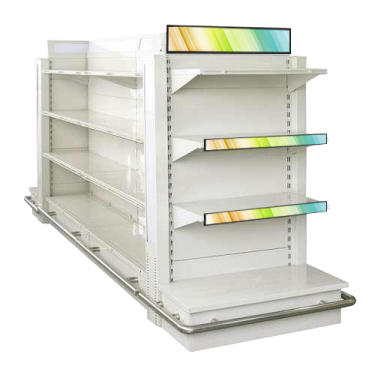 STRETCHED LCD Displays are not the only display formats we offer. Another type is the SHELF EDGE BAR display, which is used primarily as an information medium for sales racks and stands, where you can display not only prices but also full-value videos of products in high quality. We offer displays from 11.3 inches (286.23 x 26.65 mm) to 42.3 inches (1073.8 x 69.1 mm).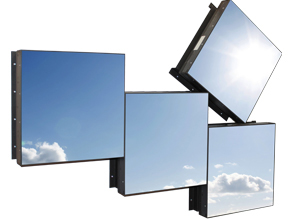 And other categories are SQUARE displays (displaying content on a square area) from 17 inches (305.3 x 305.3mm) to 42.1 inches (706.8 x 803.6mm).