UGO! Intelligent Glass in the most technologically advanced wine bar in the Czech Republic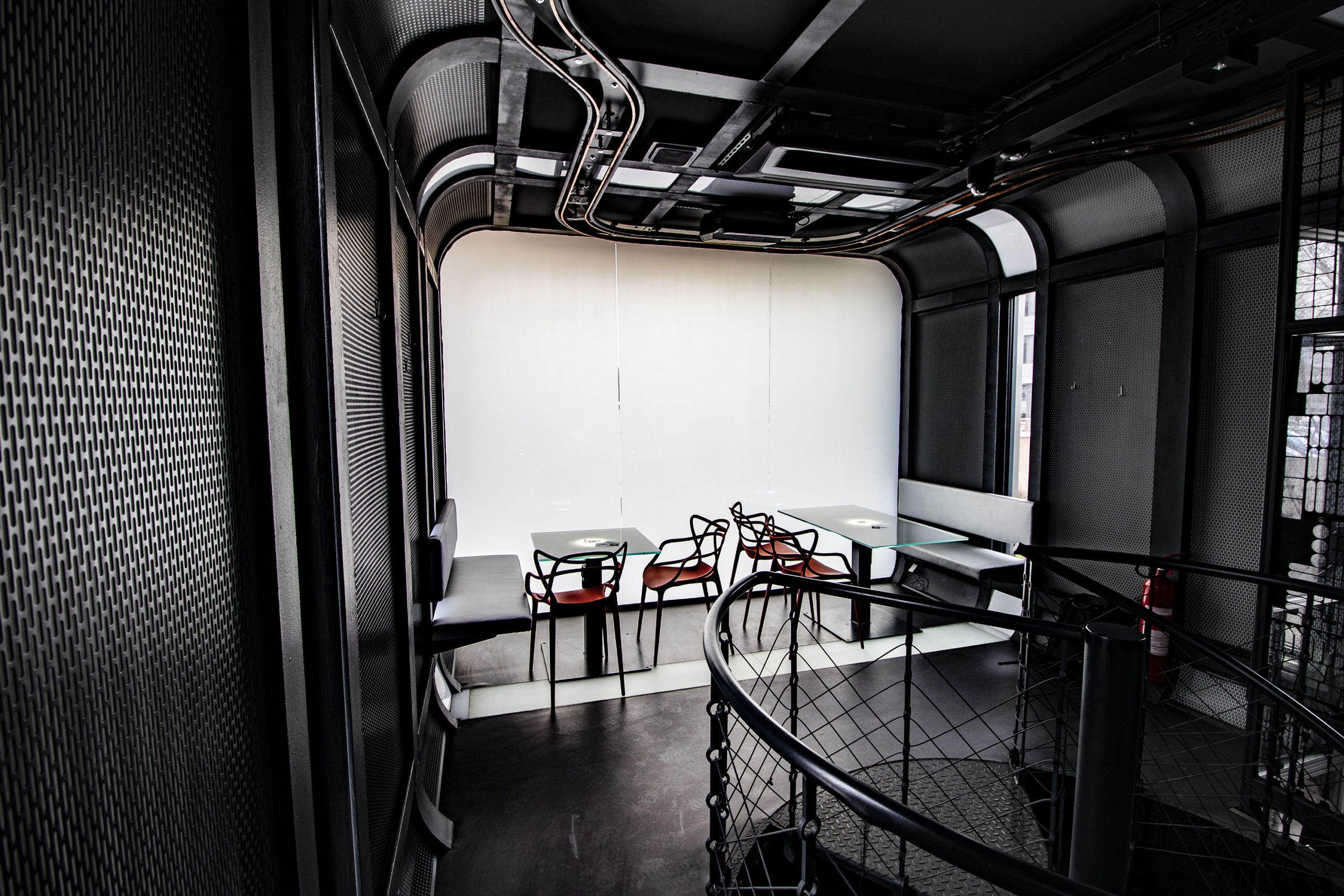 Cyberdog, a unique technology and information centre with robotically operated gastronomy services in Prague's Butovice district, was created based on a design by David Černý and Tomáš Císař from the Black N´ Arch studio. The studio forms part of Trigema, the investor of the entire project that Cyberdog has built and operates.
UGO! Media was approached by Trigema to collaborate by supplying projection technology.
The main information area of ​​the Cyberdog centre is a glass facade of approx. 4x3m on the second floor equipped with unique technology. We are talking about smart film which can be completely transparent or opaque. The smart (switchable) film functions as a sun protection screen as well as a projection screen that can be watched from both the outside and inside. Due to the size and shape of the front glass facade, it is a very unique solution where the entire glass surface with round corners is covered by three stripes of 1289mm wide smart film. Despite the fact that the film was installed only after the glass had been placed in the frame, the whole wiring of the electrical installation is 'invisibly' incorporated into the frame. Both smart film modes are controlled by a 220V / 45V power supply and can be switched on using a remote control.
The large glass area regularly features news and other scientific and technology information.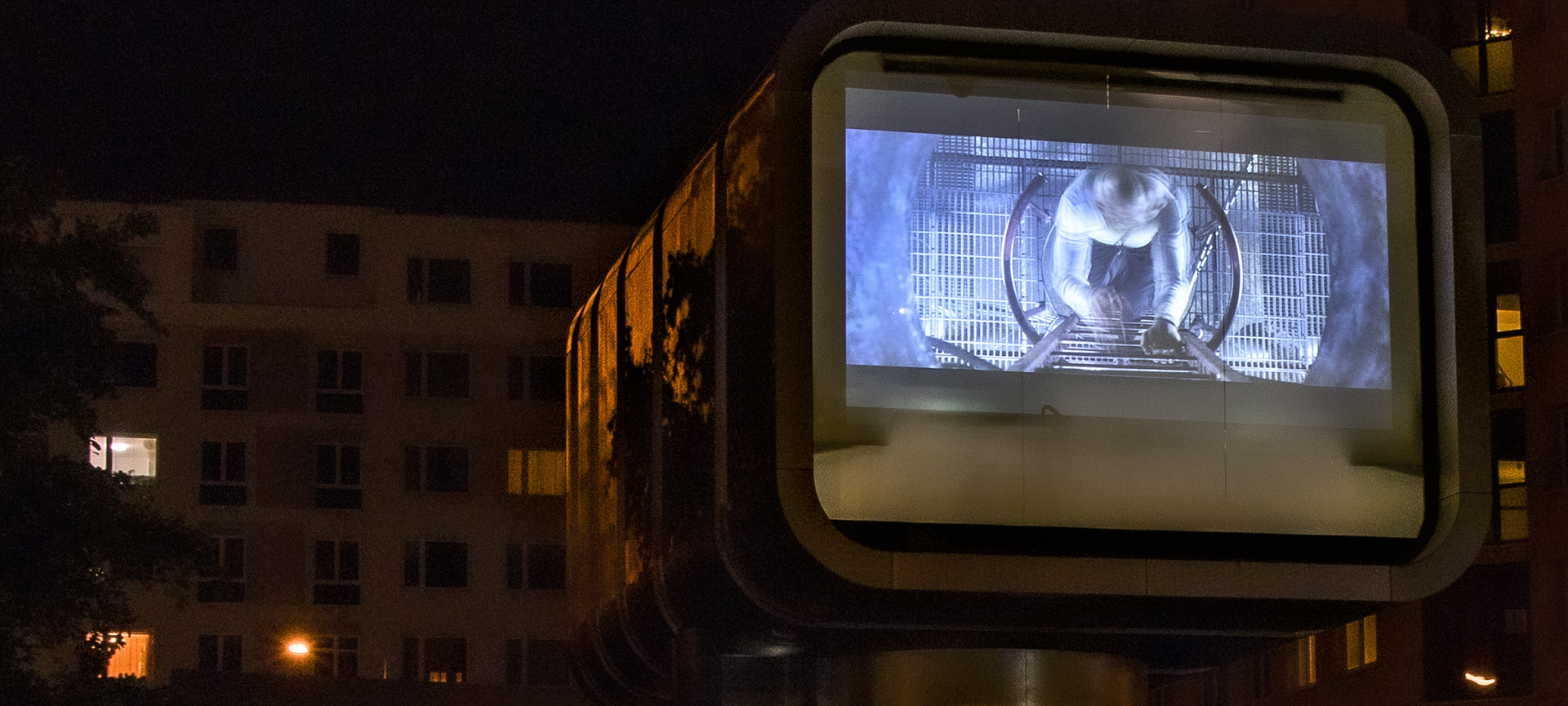 Since April, the smart film surface has been also used as a summer cinema. The projection is perfectly visible from the garden of the partner café and from the nearby square. Thanks to technology, CyberDog fulfils its mission and connects digital bar experiences to its surroundings, transforming public space into a place for meetings, entertainment and creating new dimensions of experience.
for more information go to: https://www.ugo-media.eu/en/products/intelligent-glass/