With Optical Projection Screen from UGO! there is no need to dim the ambient light.

We designed a unique projection tunnel for rear projection for the Czech TV Gallery. The launch of the projection tunnel was on June 1, Children's Day.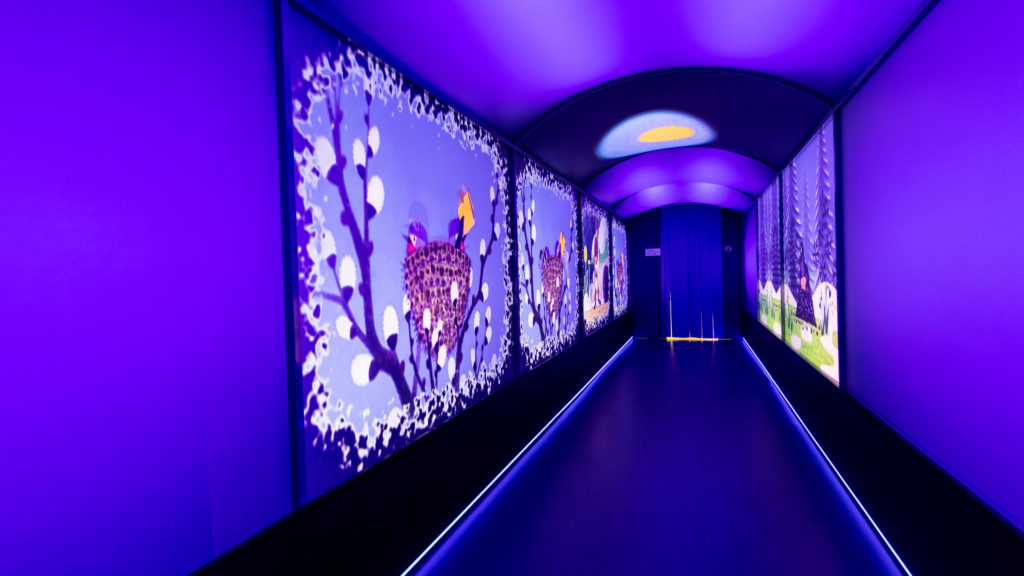 Cyberdog, a unique technology and information centre with robotically operated gastronomy services in Prague's Butovice district, was created based on a design by David Černý and Tomáš Císař from the Black N´ Arch studio.